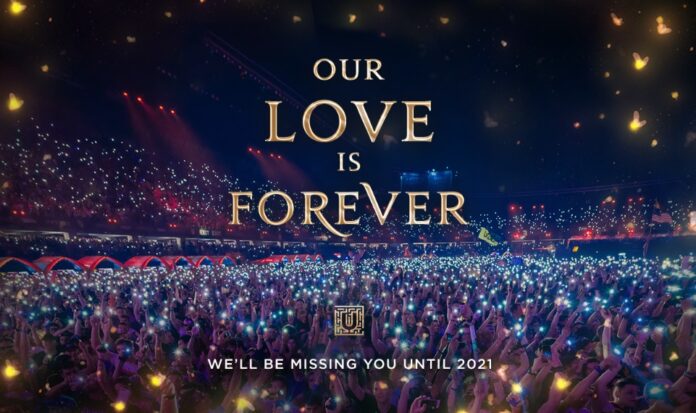 It seems like the whole summer of 2020 is being postponed to 2021 and so are our favorite Romanian music festivals, UNTOLD and NEVERSEA.
Since the organization of events with more than 1000 people is forbidden until August 31st 2020 by the Romanian government, the organizers are forced to postpone these majestic music festivals to 2021.
You can read the full statement below!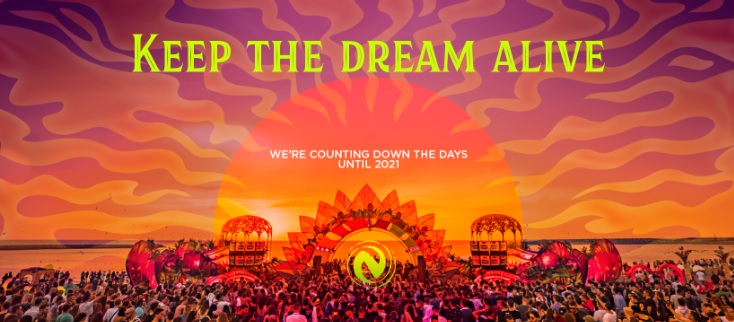 "Over the last 5 years, we lived together, every year, the most intensive experiences and we wrote, year after year, the most beautiful chapters and journeys of the UNTOLD and NEVERSEA stories. We thank each one of you! Together we became a community of millions of friends, sharing the same values: the music that unites us, dancing until sunrise, being proud to promote and discover Romania, the good actions that we made together, every year.
At the end of 2019, we started the journey of UNTOLD and NEVERSEA 2020 editions full of confidence, with exceptional plans and ideas, with many artists ready to come for the first time in Romania, with new projects and campaigns. Without any doubt, 2020 was looking great. 2020 was a year meant to exceed, once again, all the expectations!
Unfortunately, the first part of 2020 came with a challenge for which… the entire planet was unprepared. We were put in front of a situation that challenged us all to be patient, understanding, and careful with the people around us. COVID-19 pandemic has made us watch and feel with fear this year, because the last months were very uncertain for everyone.
We chose to stay optimistic. We chose to fight for our chance to meet again with our friends this summer as long as there was the smallest hope for this wish to be possible. At the same time, we assured you every time that we are in permanent contact with all the authorities from Romania since March, to understand the evolution of COVID-19, and we asked them to let us know as soon as possible whether or not we are allowed to organize our festivals this year, seeing that in most countries affected by the pandemic in Europe, the authorities have taken in advance the decision to cancel the events this summer or this entire year. We showed our support in the anti-COVID-19 fight through our campaign UNITED, we supported all the measures and guided the fans of our festivals to respect all the decisions of Romanian authorities.
In this uncertain times, we wanted to make sure that we will take the best measures, putting first the safety and health of our fans, partners, artists and thousands of people who are involved with so much passion in organizing UNTOLD and NEVERSEA.
Unfortunately, time has passed in our detriment, the pandemic covering a much longer time than even the most optimistic of us hoped, and as close as we got to July and August, in all of this uncertainty, the reality was making sure that it will bring us one of the saddest scenarios. At the same time, we have tried to better understand your concerns, the concerns of the thousands of fans who already bought tickets and passes to our festivals.
While waiting for our authorities to announce the future of the events in Romania, we considered it our responsibility to give you the possibility to change your 2020 tickets and passes into ANYTIME tickets and passes, that guarantee you the access to one of the next 3 editions of our festivals, at your choice.
We felt like a big family when we saw how understanding and supportive you received our news, with over 95% of our fans who changed their tickets and passes into ANYTIME version. You have shown us, once again, that you are the most beautiful crowd a festival could wish for. You have shown us that we are not alone, that you trust us and you are like us – you can't wait to meet again, as soon as possible. And we thank you for your patience and understanding!
In the context of the uncertainty that exists in the events industry in Romania, the restricted measures under which people can work together, but also the fact that the Minister of Culture has sent to the Romanian Parliament a bill that bans the organization of events with more than 1000 people until August 31st 2020, we think is necessary for us to take a final decision, to bring clarity to all those waiting for our festival this summer.
With our hearts broken, but with the certainty that we are making the best decision for everyone's health and safety, we have to announce that we will postpone this year's edition of UNTOLD NEVERSEA for 2021.
It is an extremely difficult situation for all of us, we are all sad, but, as we always did, we must put everyone's safety first, so that we can all meet again, healthy and stronger in 2021. At the same time, given that measures, such as social distancing, limited number to a few hundreds of people who can gather together, could be maintained all the summer, it becomes impossible to give you the festival experience that we know you are waiting for and you deserve.
The festival is about the joy of being with your friends, about the joy of being in a crowd with other beautiful people, and any restrictions in this regard wouldn't allow us to fully live and enjoy this experience. We will continue to keep in touch with the authorities, so that we can return to you with the new dates of our event, in 2021, in the best and safest conditions.
We are extremely grateful to those over 95% of fans who changed their tickets and passes for this year's editions to ANYTIME version. We thank you for all this trust and we promise you that you will have the most beautiful experiences at any of the next 3 editions you will decide to join. All those who haven't chosen the ANYTIME version will be able to choose, within 30 days from the announcement of the 2021 edition, to transfer their ticket or pass to 2021 edition or to receive a voucher that can be used to buy other products of the organizers.
Those who will be unable to participate at the 2021 edition will be able to choose the refund, between October 1st – December 31st 2021. Also, all those who need support to reschedule their accommodation in Cluj-Napoca or Constanța or other situations appeared as a result of this decision can contact us to offer them all the support we have.
At the same time, we have to stay united, we have to be understanding with each other, because, beyond this sadness that we won't meet this year, it is our duty to ensure that also the thousands of suppliers that work with us will pass through this hard times and we will be able to rely on the same well-trained, passionate, creative people without whom we couldn't organize our festivals every year.
We will continue to stay together, to be the same beautiful community and we will continue to bring you joy in the next period with new initiatives, to ensure that the time left until we will meet again will pass much easier.
UNTOLD magic keeps us together!"