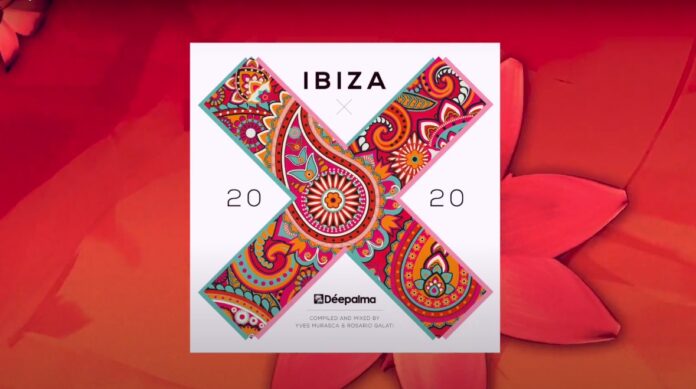 Déepalma Records return with a brand new edition of their popular Ibiza compilation series, compiled and mixed by Yves Murasca and Rosario Galati, available as limited 3xcd-box and for download.
The world has changed, summer 2020 will be different due to COVID-19. The freedom of traveling is also limited due to the new situation, however one essential thing has remained in this difficult time: music.
Music unites people from all around the world. It gives hope and joy and is a loyal companion during the crisis. It is just as important now to musically capture the atmosphere and spirit of an island as life-affirming as Ibiza. Déepalma Records' latest compilation "Déepalma Ibiza 2020" puts white sandy beaches beneath your feet and the salty taste of the sea on your tongue.
With the mixes "Sunset Moods", "Pool Party Grooves" and "Beach Feelings" the compilation appears as multifaceted as Ibiza yearly represents itself and provides the right soundtrack for all times of the day.
The background for the perfect sunset comes – sometimes dreamy, sometimes driving – from superstar artists such as Claptone, Monika Kruse, Andhim, Oliver Schories, Tube & Berger and Monolink.
Up next, the "Pool Party" mix draws on the shuffling hats and infectious melodies of Purple Disco Machine, Wankelmut, David Penn, Roger Sanchez, Milk & Sugar and Franky Rizardo, before the "Beach mix" concludes the package with more relaxed and laidback rhythms from names such as Chasing Kurt, Scibi, Full Intention, Ucha and Alex Kentucky.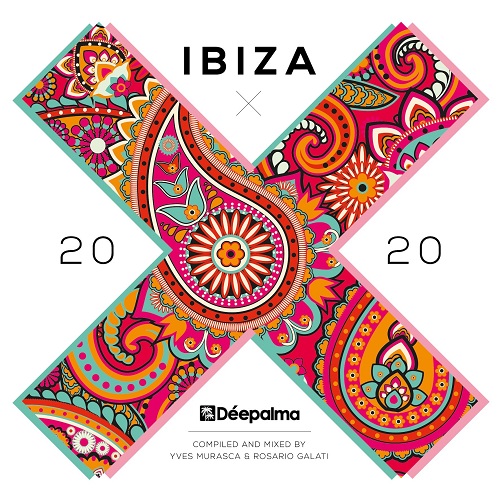 But also Déepalma label boss Yves Murasca and his partner in crime, Rosario Galati, once again represent their best for Summer 2020 and contribute two of their own tracks: "I Don't Need You" which fits perfectly into the "Sunset Moods" and "Time" with the remix from Keyano into the "Beach Feelings" part of the album.
Déepalma Ibiza 2020 drops on June 12th as limited 3xcd-box and download edition. The
download edition for DJs is already available from May 29th via Beatport and Traxsource.
Listen to the minimix below!
DJ Mixes // Tracklists
CD1 – SUNSET MOODS
01. Alex Lo Faro – Fake Reality (Extended Mix)
02. Nebu Mitte – Landwehrkanal (Extended Mix)
03. Claptone feat. Zola Blood – Birdsong (Super Flu Remix)
04. Dario D'Attis – Memories (Original Mix)
05. Mika Olson – With You (Extended Mix)
06. Arco – Mountain Talk (Extended Mix)
07. Andhim – Last Song (Original Mix)
08. The Deepshakerz – Mistakes (Original Mix)
09. Monika Kruse – Summer Drops (UNER Remix)
10. Monolink & Acid Pauli – New Morning (Original Mix)
11. Rosario Galati & Yves Murasca – I Don't Need You (Simone Vitullo Remix)
12. Andre Rizo – I Don't Know How (Extended Mix)
13. Tube & Berger – Free Tribe 2.0 (Original Mix)
14. Oliver Schories – Maia (Original Mix)
15. Gorge – Take U (Original Mix)
CD2 – POOL PARTY GROOVES
01. Sebb Junior & Sammy Deuce – Throw The Dice (Extended Mix)
02. Milk & Sugar, Andrey Exx – Riding High (Extended Mix)
03. Purple Disco Machine – Yo (Original Mix)
04. The Ger-Man – Call Me (Extended Mix)
05. David Penn – That Vibe (Original Mix)
06. Domino DB – Heaven (Kataa Extended Remix)
07. Josh Butler – The System (Original Mix)
08. Wankelmut – Let Me In (Original Mix)
09. Christian Lamper – Body Stuff (Extended Mix)
10. Alexander Som & KPD – Jake Blues (Extended Mix)
11. Kataa – Going Deeper (Qubiko Extended Remix)
12. Roger Sanchez, Julie McKnight, Park & Sons – This Feeling (Dub)
13. Ben Delay – Bring Me Love (Superdope Extended Remix)
14. Misha Klein – Get High (Extended Mix)
15. Franky Rizardo – X Marks The Spot (Original Mix)
CD3 – BEACH FEELINGS
01. Matthew 1626 feat. Jeff Brown – Under The Sun (Extended Vocal Mix)
02. Chasing Kurt – Let It Run (Momo Khani & Meindel Remake)
03. Keyano – A Voule (Extended Mix)
04. Yves Murasca & Rosario Galati feat. Chasing Kurt – Time (Keyano Extended Remix)
05. Mike D' Jais – Catch The Moment (Extended Mix)
06. Suonaré – Summer Ship (Extended Mix)
07. Alina K – Walking Your Path (Full Intention Sunset Mix)
08. Levthand – Cadillac Track (Meines Extended Remix)
09. Tidy Daps – Lost Groove (Extended Mix)
10. Ucha – Yellow Jello Slugs (Extended Mix)
11. Meines feat. Valentina Franco – Another Night (Extended Mix)
12. KAIROS – Feel The Way (Extended Mix)
13. YellowLight feat. Nathalia – Not A Game (Extended Mix)
14. Scibi – Always (Moe Turk Extended Remix)
15. Alex Kentucky, Rayco Santos – The Gift (Original Mix)