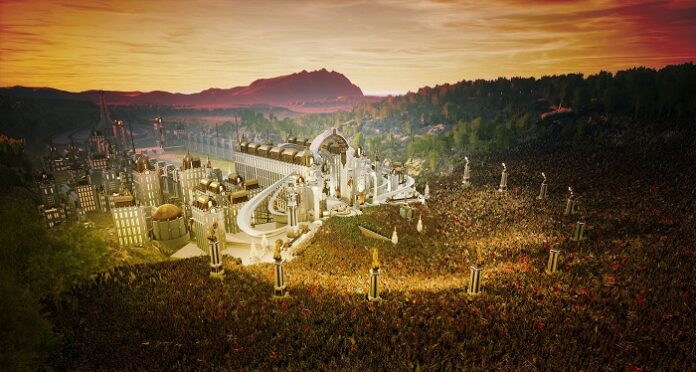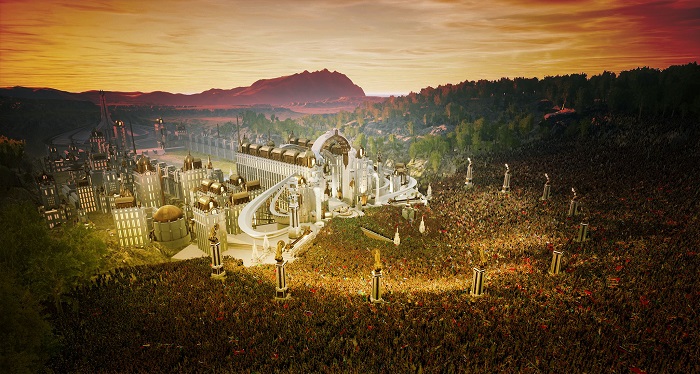 The wait is finally over and the excitement is currently at its peak! World's best electronic dance music festival, Tomorrowland is giving a first exclusive sneak preview into the new magical world of its brand new two-day digital music festival experience Tomorrowland Around The World!
Prepare for an unseen adventure this summer. On Saturday July 25 and Sunday July 26, Tomorrowland is organising its first digital festival Tomorrowland Around the World, a spectacular entertainment experience open to people of all ages and places, unfazed by borders or boundaries – a world premiere and a major step in the future of digital music festivals.
For this special occasion Tomorrowland festival will bring more than 60 of the world's most prominent artists in dance music with spectacular special effects and astonishing 3D-technology.
Check out Tomorrowland's stellar line-up for the two-day festival weekend below!
On top of releasing its full line-up for Tomorrowland Around The World, Tomorrowland is also giving a first exclusive sneak preview into the dazzling new Tomorrowland location it has been crafting over the past few months.
The full line-up per stage can be found HERE! – more very special guests and friends of Tomorrowland will be announced later; ticket sales start on Thursday June 18 via link.
Tomorrowland is well known for the diversity it brings to all of its events. They do a fantastic job of knowing how to spread out the web of dance music throughout their events, displaying the many sub-genres that make up dance music while giving something for everybody, in top form. Catering to all genres with an eclectic line-up, from trance to hardstyle, to house to dubstep and future bass, there is definitely something for everyone during the unprecedented two-day festival experience.
Tomorrowland Around the World will offer a packed schedule and is using the world's best technology in 3D design, video production, gaming and special effects to bring together 8 different stages, including the iconic Mainstage that gives a first introduction into the magical world of 'The Reflection of Love – Chapter 1', plenty of signature Tomorrowland stages such as Atmosphere, Core and Freedom Stage, joined by 3 brand new stages, which have been specially created and designed by the creative team and 3D artists behind Tomorrowland.
In an exclusive sneak preview, Tomorrowland is giving a very first look into the magical and newly created Tomorrowland location it has been building over the past few months, giving people across the globe a first taste of the dazzling world they will be able to navigate through during Tomorrowland Around the World, the digital festival.
Check out the video teaser below!
Each stage will premiere brand new music and video content from the world's best artists and a large portion of the fireworks and laser shows characteristic of Tomorrowland festival.
The Mainstage – embodying the theme of 2020 'The Reflection of Love – Chapter 1' – will be graced by the biggest industry heavyweights such as Afrojack, Alan Walker, Armin van Buuren, David Guetta, Dimitri Vegas & Like Mike, Don Diablo, Kölsch, Lost Frequencies, Martin Garrix, NERVO, Oliver Heldens Paul Kalkbrenner, Steve Aoki, Sunnery James & Ryan Marciano, Tiësto, Timmy Trumpet and Vintage Culture.
The wonderful Atmosphere stage will be headlined by the likes of techno legends Amelie Lens, Dixon, Joyhauser, Reinier Zonneveld, Stephan Bodzin and Afterlife bosses, Tale of Us.
Several other house & techno music tastemakers including Adriatique, ANNA, Adam Beyer, Cellini, Charlotte de Witte, Joris Voorn and Patrice Baumel will deliver the most mesmerizing and atmospheric sounds at the mythical Core stage – a crowd favourite and definitely one of the most unique stages at Tomorrowland.
Tomorrowland's iconic Freedom Stage will see Claptone, Jack Back and Solardo return, with hardstyle acts like Coone, Da Tweekaz and Wildstylez on the Q-Dance stage.
Some of the world's best artists in future bass, dubstep and trap music – Carnage, Eptic, Gryffin, Netsky, NGHTMRE, San Holo and Yellow Claw – will gather at one of the brand new stages.
Here's what some of the artists set to perform at Tomorrowland Around The World had to say about this brand new concept by the world's best music festival:
Dimitri Vegas: "We've deliberately been holding out on doing livestreams as we wanted this to be really special. We had the opportunity to see the stage designs of the digital festival and it will be nothing like the world has ever seen. It's truly an immersive and unique experience and surpasses any expectations someone can have when they hear the term 'virtual festival'. People are just not ready for what they are about to see. We can't wait!"
Armin van Buuren: "Tomorrowland Around the World is a great opportunity for me to connect with my fans during these lockdown times and I hope that this will help everyone to hold on for a bit longer until we can party together on actual festival grounds again! Very delighted to be part of this ground-breaking event."
Steve Aoki: "Tomorrowland is always a special festival for me so I'm very honoured to be a part of Tomorrowland's digital festival that will be uniting so many people from around the world in a way that hasn't been done before. The connection between amazing music, breath-taking 3D design and the latest filming techniques from Hollywood get me extremely excited!"
Paul Kalkbrenner: "I'm very honoured to be part of this exciting new project and I'm thrilled to see the outcome, once it airs. Tomorrowland and its crew have always played an integral role throughout the last years and it has become more of a friendship than a pure work relation. Thanks for having me again on the Mainstage."
Amelie Lens: "I am very excited to be playing at the biggest digital festival ever. I've heard that hundreds of people are currently working day and night to create a never before seen experience, so I honestly cannot wait for the last weekend of July."
Festival visitors will be able to navigate easily through a magical and newly created Tomorrowland location with a PC, laptop, smartphone or tablet – you don't need special VR goggles – and explore the entire festival site in an interactive way together with friends.
Besides the performances there will be all kinds of interactive experiences to choose from, including inspirational webinars, games and workshops related to lifestyle, food, fashion and the Tomorrowland Foundation.
Together with the performances, Tomorrowland Around the World will be a full day/weekend experience between 15h00–01h00 CEST. There will be a 'time-zone-friendly' option for visitors from Asia and North or South America.
The People of Tomorrow are invited to experience this unique event together with friends: dressing up with your best festival outfit, putting up tents in your back garden to create your own DreamVille, setting up a big screen, inviting your beloved ones for a nice barbecue with music and an amazing festival experience, decorating your balcony or throwing a party in your living room – this weekend is all about uniting through the power of music in a responsible and safe way.
Prepare for a magical summer with Tomorrowland Around The World!
Ticket sales start on Thursday June 18 via tomorrowland.com Day ticket costs €12.50. Weekend ticket costs €20.00 and includes a week of video-on-demand content to relive the entire experience.