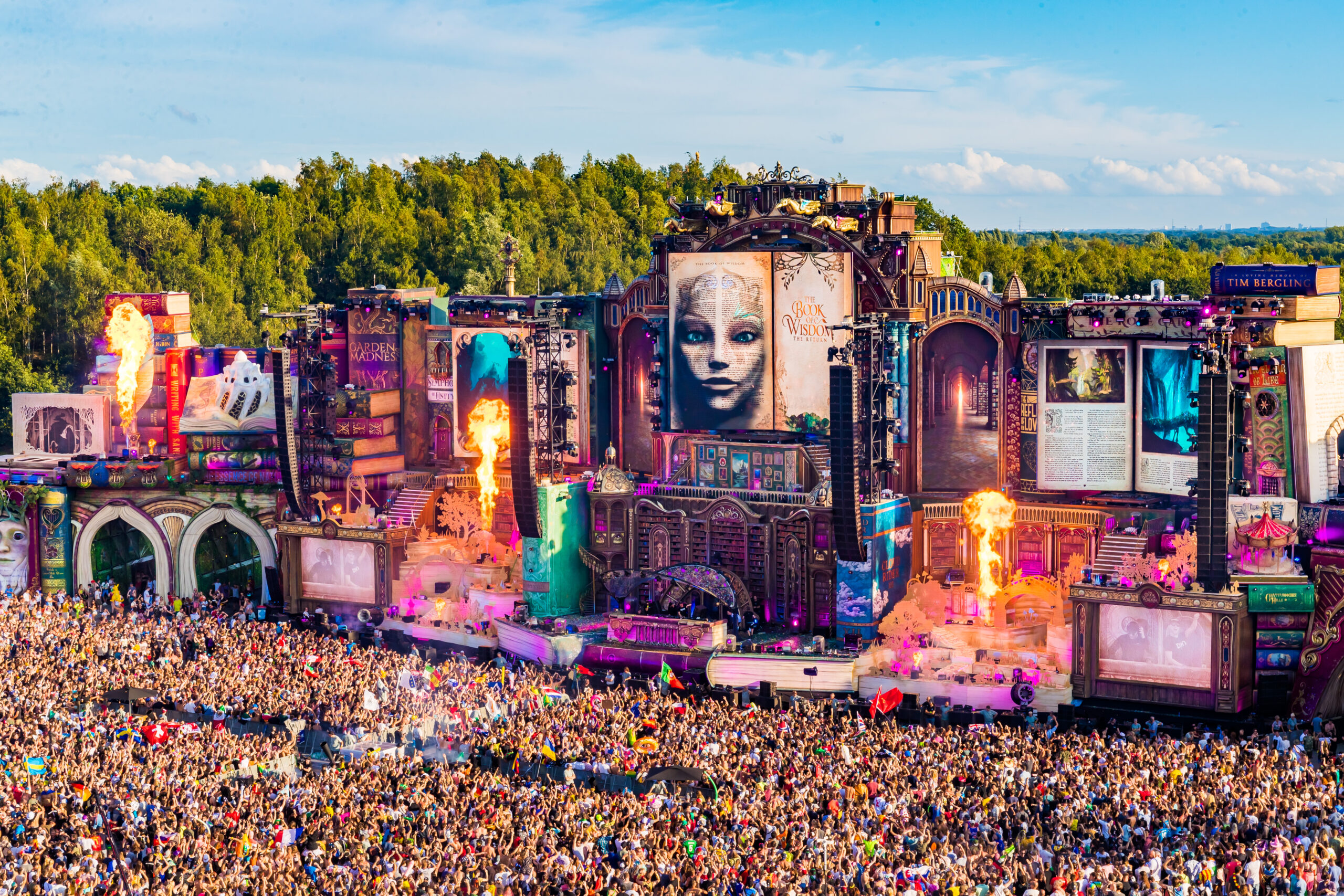 Great news, People Of Tomorrow! Tickets & Packages for Tomorrowland's brand new two-day digital music festival experience are now available as of today and we couldn't be more excited!
You can start planning with your friends your full day/weekend entertainment experience with Tomorrowland Around the World, Tomorrowland's first ever digital festival!
After releasing its stellar line-up earlier this week and giving the People of Tomorrow a first exclusive sneak preview into the dazzling new Tomorrowland location it has been crafting over the past few months, tickets for the two-day digital music festival experience are now available as of today, 15:00 CEST via tomorrowland.com – welcoming everyone from all corners of the world, for one weekend only.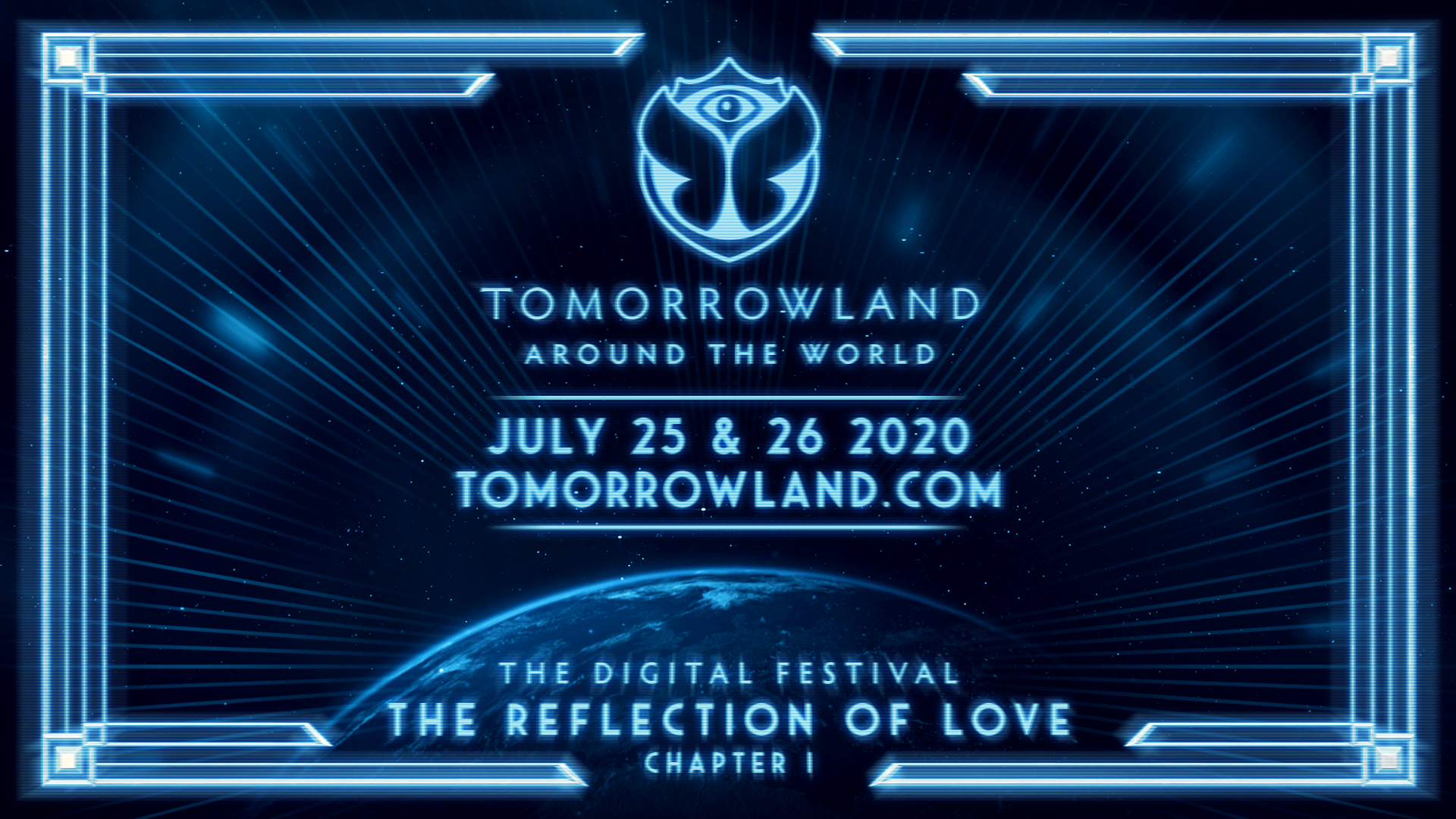 Tomorrowland offers several options for tickets: a day ticket costs €12.50, while a weekend ticket costs €20.00 and includes a week of video-on-demand content to relive the entire experience.
Special Home Party and People of Tomorrow Packages give friends of all ages and places the opportunity to make their experience even more special and enjoy this unique event together. Everyone from all over the world is able to buy a ticket, and the ticket sale will continue until the day of the start of the digital festival.
Tomorrowland Around the World will take place on Saturday July 25 and Sunday July 26 2020 between 16h00–01h00 CEST, bringing together more than 60 of the planet's biggest names in electronic dance music on 8 different stages and the world's best technology in 3D design, video production and special effects.
Confirmed to be part of this astonishing digital festival are world-class artists such as Adam Beyer, Amelie Lens, Armin van Buuren, Charlotte de Witte, David Guetta, Dimitri Vegas & Like Mike, Kölsch, Lost Frequencies, Martin Garrix, Paul Kalkbrenner, Steve Aoki, Tale of Us, Tiësto, Timmy Trumpet and many more.
Check out the full lineup below!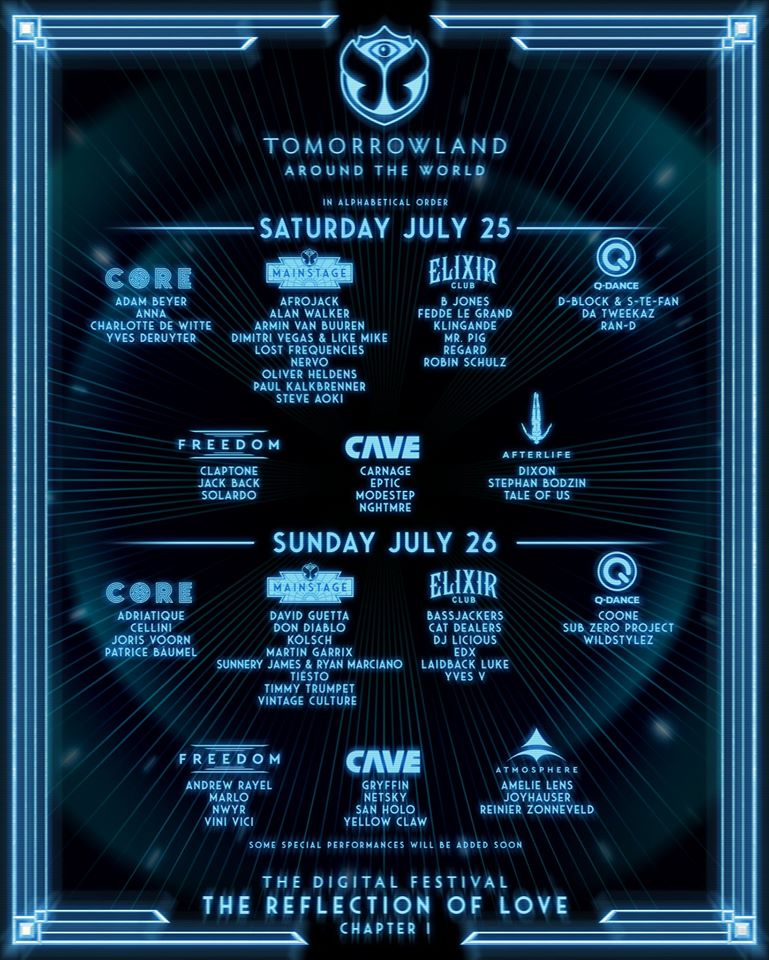 Tickets to this magnificent new world are available as of today, 15:00 CEST via tomorrowland.com.
A weekend ticket (€20.00) gives you access to Tomorrowland Around the World on both days, allowing people to fully immerse themselves in the unique experience. It also includes 1 access code to the Relive platform on tomorrowland.com, where fans can enjoy all the wonderful performances again for one week – available between July 27 and August 2.
A day ticket (€12.50) gives you access on either Saturday or Sunday, access to the Relive platform is not included.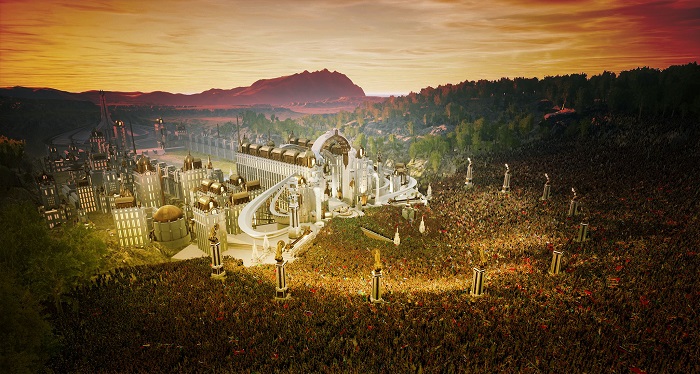 The People of Tomorrow are invited to experience and celebrate this unique event together with their music-loving friends. Tomorrowland offers groups of friends around the world a lot of different specially curated options to throw the ultimate party at home, including several really cool Home Party and People of Tomorrow Packages that will definitely bring home entertainment to the next level.
The Home Party and People of Tomorrow Packages have been carefully put together, offering a bunch of special Tomorrowland gadgets such as the exclusive Tomorrowland Bracelet and event poster – Around the World edition, the limited-edition Tomorrowland x JBL Flip 5 Speaker, the official Tomorrowland flag, Tomorrowland LED cups and bottle openers, foam LED sticks, confetti poppers and the Tomorrowland card game. Each Home Party Package also includes 5 access codes to the Relive platform to keep the home party going by reliving all performances again for one week after the digital festival.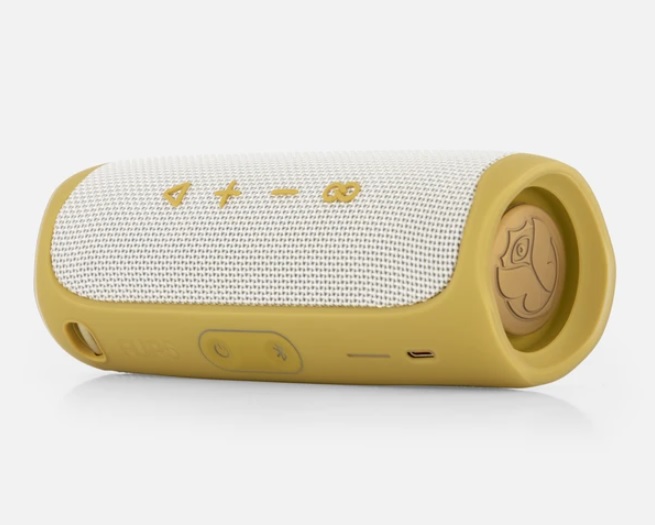 Dressing up with your best festival outfit, putting up tents in your back garden to create your own DreamVille, setting up a big screen, inviting your beloved ones for a nice barbecue with music and an amazing festival experience, decorating your balcony or throwing a party in your living room – Tomorrowland Around the World, the digital festival, is all about uniting through the power of music in a responsible and safe way.
Tomorrowland hopes that hundreds of thousands of people will unite in a responsible way with small Tomorrowland gatherings at people's homes – from Canada to Australia, from Japan to Brazil and everywhere in between. Especially during the weekend where normally Tomorrowland Belgium would take place, the People of Tomorrow truly have the power to unite the world.
Tomorrowland is using the world's best technology in 3D design, video production, gaming and special effects to bring together 8 different stages with a stellar line-up of the most prominent artists in dance music, all of them premiering brand new music and video content to be discovered exclusively on tomorrowland.com over the course of the weekend.
Check the official Tomorrowland Around The World video teaser below, and prepare yourselves for a magical summer with the world's best dance music festival!