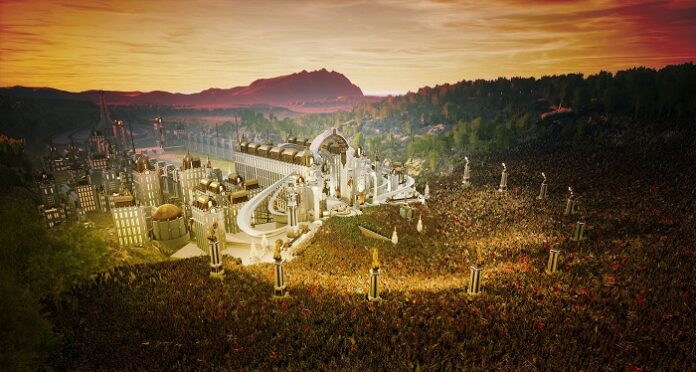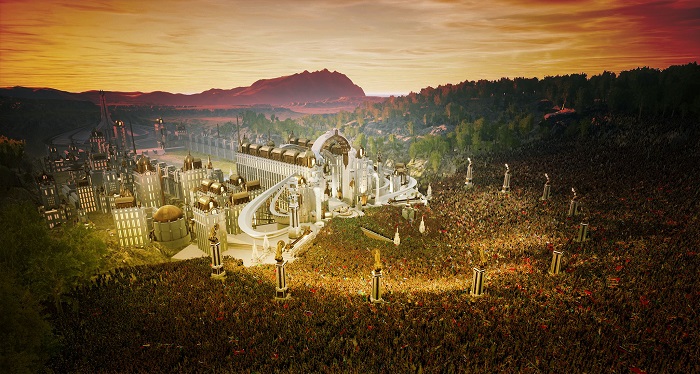 Tomorrowland fans are set for a treat this summer, Saturday July 25 and Sunday July 26, 2020.
World's best electronic dance music festival unveils its new home Pāpiliōnem, the magical island which will welcome the People of Tomorrow from all around the globe during its first ever digital festival called "Tomorrowland Around the World".
People of Tomorrow will be able to navigate easily through Pāpiliōnem from the comfort of their own homes through a laptop, smartphone or tablet – you don't need special VR goggles – and explore the entire festival site with 8 magical stages and points of interest in an interactive way together with friends.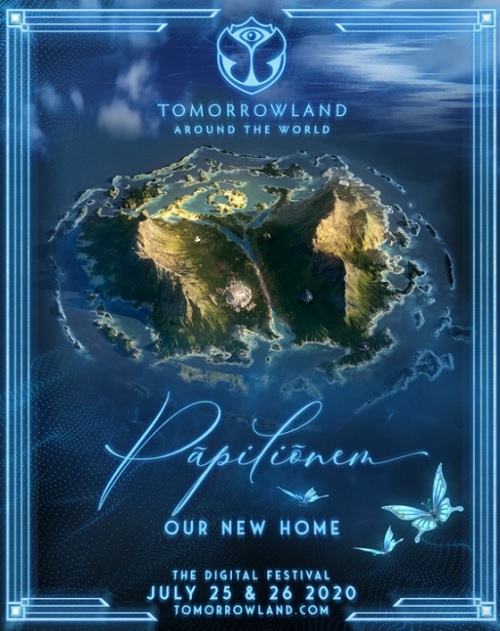 Here's what the team behind this majestic music festival had to say about Pāpiliōnem:
"Ancient maps and some of the oldest books speak of a magical island, long since forgotten, that is home to all the wonders of nature and can be found only by those who are pure of heart.
In the middle of the ocean, undisturbed and untouched, lies Pāpiliōnem – the island where Mother Nature reigns, and welcomes the People of Tomorrow from all corners of the world to discover all of her miracles.
About its inhabitants, nothing is known. But even from afar, at sea, it is clear that Pāpiliōnem has pristine beaches, sparkling night skies, breathtaking mountains, enchanted forests and the most colorful sunsets. On the island, all of the world's most beautiful biotopes can be found, and within a single day trip, visitors can experience all four seasons here.
Mother Nature herself makes sure all is in harmony and stimulates our five senses. Anyone who comes to celebrate life at the many magical locations on the island will be enveloped in freedom, purity and music.
Truly, a visit to Pāpiliōnem will be something to remember for a lifetime, and no one who does so will return home unchanged. For it is said that they who visit that magical island will forever radiate the unique memories and intense love from the bottom of their hearts."
Tomorrowland is directing all their efforts towards their first ever digital festival "Tomorrowland Around The World" which was announced after this year's edition "The Reflection Of Love" got postponed due to the COVID-19 pandemic. For this special occasion Tomorrowland festival will bring more than 60 of the world's most prominent artists in dance music with spectacular special effects and astonishing 3D-technology.
Confirmed to be part of this astonishing digital festival are world-class artists such as:
Adam Beyer, Amelie Lens, Armin van Buuren, Charlotte de Witte, David Guetta, Dimitri Vegas & Like Mike, Kölsch, Lost Frequencies, Martin Garrix, Paul Kalkbrenner, Steve Aoki, Tale of Us, Tiësto, Timmy Trumpet and many more. 
Check out the full lineup below!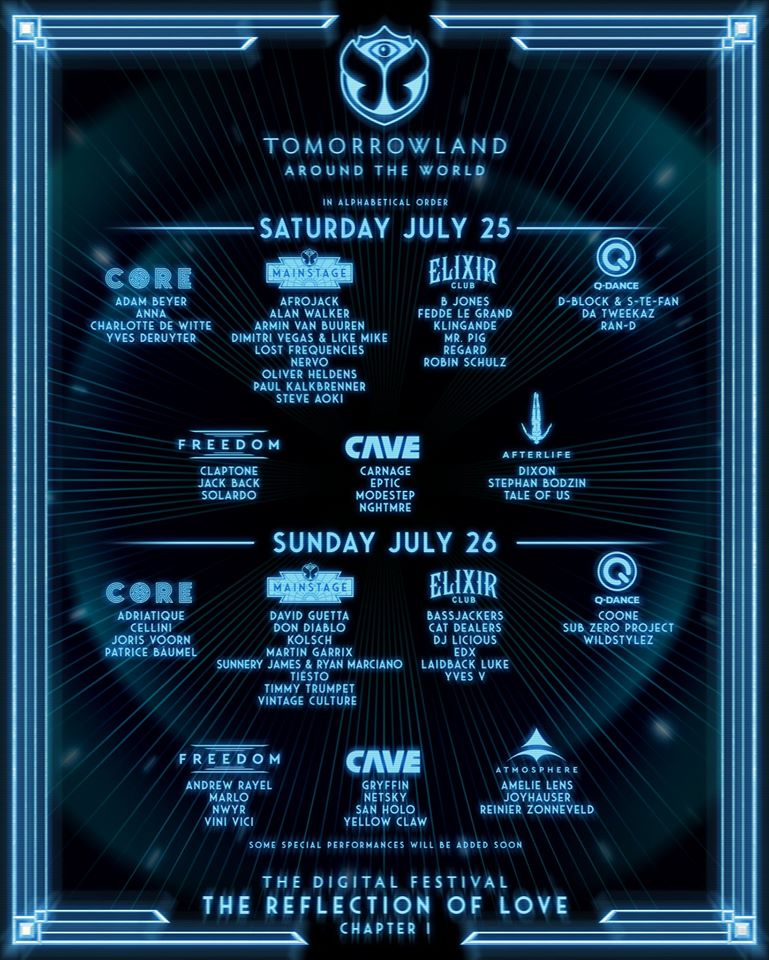 Tomorrowland Around the World is 'Time-zone-friendly' for visitors from Asia and North and South America and will be open for people of all ages and places.
Tickets for the festival are available HERE!
– Day ticket costs €12.50.
– Weekend ticket costs €20.00 and includes a week of video-on-demand content to relive the entire experience.
– Special People of Tomorrow packages and Home Party packages are available. More info can be found here.
Watch the official trailer below and prepare yourselves for a magical summer with Tomorrowland!