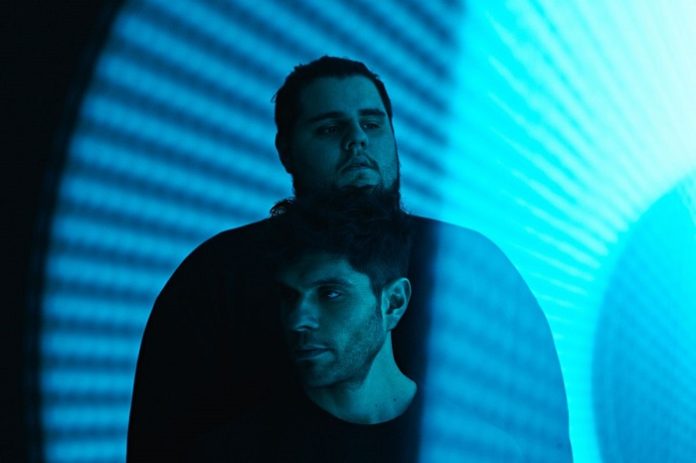 Following their latest single 'Never Give Up' which was awarded 'The Essential New Tune' accolade by BBC Radio 1's Pete Tong, Italian brothers Mathame announce the next remix for the track.
Released today via 'B1 Recordings / Ministry Of Sound', 'Never Give Up' (Diplo Remix) is now available to stream and purchase. Diplo's rework is the third official remix for the track, following the previously released remixes from Vril and Lost Frequencies.
An almost impossible feat to summarize all of Diplo's projects and achievements, the Los Angeles-based producer, DJ and songwriter has worked with a momentous list of artists including Beyoncé, Shakira, M.I.A, Snoop Dogg, Madonna and many more.
Also the co-creator of dancehall project Major Lazer, a member of the supergroup LSD with Sia and Labrinth, along with founding Jack Ü with Skrillex and forming Silk City with Mark Ronson in 2018, most recently, Diplo released his new country album titled 'Diplo Presents Thomas Wesley Chapter 1: Snake Oil'.
Crossing over into the underground circuit to collaborate with artists such as Paul Woolford and Blond:ish in 2019/20, Diplo's remix of 'Never Give Up' is a further demonstration of his remarkably diverse ability to create global chart-topping hits and also club-focused productions.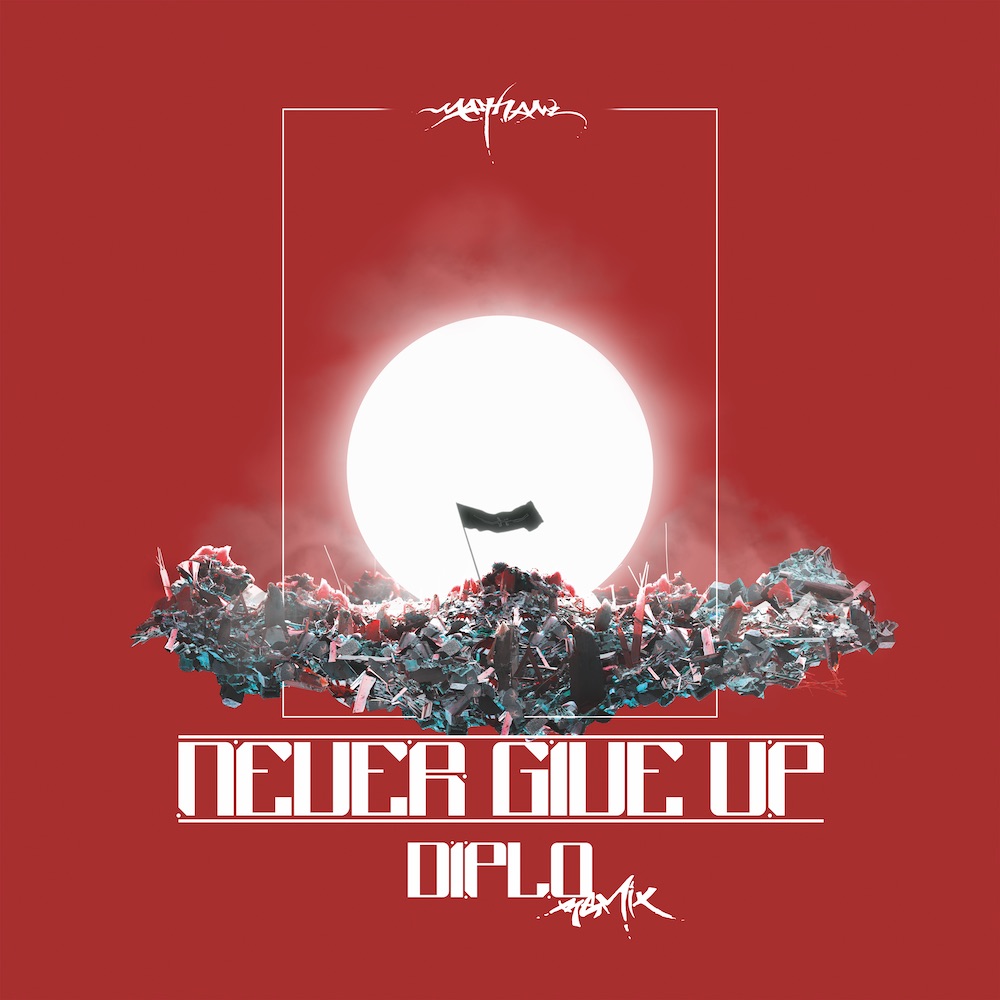 Over recent years, electronic duo Mathame have established themselves as one of underground music's most promising rising acts. Released in March via 'B1 Recordings / Ministry Of Sound', 'Never Give Up' continues to receive an ever-growing stream of support, already fostered from industry leaders including BBC Radio 1's Pete Tong who awarded their earlier release on Tale Of Us' 'Afterlife', 'For Every Forever' their first 'Essential New Tune'.
"Musically, 'Never Give Up' has many influences, from techno to cinematic soundtracks and sound design. We try to synthesise all our influences into one track that can be like a manifesto of our sound, dynamic, wider, handcrafted, dreaming, with a simple and strong message.
A message to the earth, like a flag that calls everyone to not ever give up. The track arrives at the time of a global crisis where it feels like everything is out of our hands and we have lost control. Now more than ever, the planet earth and humanity need this message, every day and every night." – Mathame
Forming in 2013, brothers Amedeo and Matteo Giovanelli have progressively become an integral part of the underground electronic scene, first releasing on Vaal's 'Bastaard' label in 2015. Followed up with a further EP on Tiefschwarz's revered 'Souvenir' in 2017, their activity arguably culminated at its peak in a release for Tale Of Us' 'Afterlife' label in 2018, featuring tracks 'Nothing Around Us' and 'Fade Into You'.
2019 proved to be a breakthrough year for the duo, with an international touring schedule spanning Stockholm, Abu Dhabi, Milan, Istanbul and more, highlighted by a performance for French video platform Cercle, filmed at the summit of Mexico City's Reforma 180 Heliport. With the Cercle stream currently amassing over 2 million views, Mathame have also worked with fellow Italian duo and close friends, Tale Of Us. The last two years have seen Mathame become residents for their 'Afterlife' event series, performing at showcases from Mexico to Ibiza.
Bridging the gap between the underground and mainstream, Mathame have continued to showcase their prowess as producers, remixing for the Grammy-nominated live electronic act RÜFÜS DU SOL, along with providing an anthemic rework of MEDUZA's 'Lose Control'.
Continuing their unstoppable momentum across the new decade, Mathame recently launched their new multiplatform cinematic project, PHOENIX. The interdisciplinary brothers have innovated PHOENIX as an online stage and interactive space for both artists and music lovers. Using the latest 3D real-time technologies, PHOENIX has hundreds of different settings where DJ's and musicians can perform in outlandish scenarios and backgrounds. The groundbreaking project took two months to develop and, in future, will also be a web community akin to the computer game and virtual universe, 'Second Life', where users can meet with their own avatar.
Listen to the remix below!