As you may know, earlier this spring, the Serbian Prime Minister had asked EXIT not to cancel the festival but rather postpone it to mid-August.
At that time, the number of new daily cases was on a steady sharp decline and even our most cautious health experts believed that zero number of cases would be reached in June, almost two months before the new festival date in August. During this time, the whole of Serbia was also fully reopened, with no restrictions in an open-air public gathering and all borders were open.
Unfortunately, during the past few weeks, there has been the development of the epidemic with an increase of new daily cases in several municipalities in Serbia that were put under strict restrictions.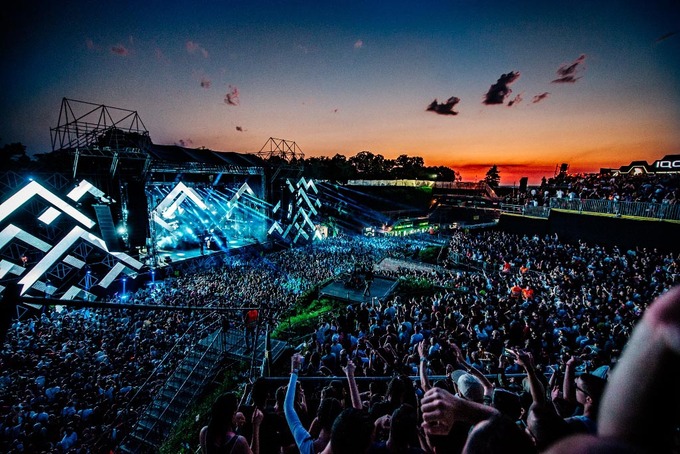 The EXIT team has followed the current situation of the epidemic closely, always keeping in mind the safety and health of all visitors, artists and team members. That is why it was decided first to drastically reduce the festival capacity in order to make sure that everything would be as safe as possible. However, since the health situation has not improved yet after the second spike in cases, organisers have made the decision that the 20 year celebration of EXIT Festival will not take place from 13 to 16 August this year at Petrovaradin Fortress.
In the meantime, EXIT is considering options to mark this important year for the festival with a symbolic event in September which will focus on an online stream that will include the LIFE stream and Green R:Evolution platform, the festival's biggest environmental project so far.
Here's what the organisers had to say:
"It has not been an easy decision to make, but, the health and safety of festival goers, artists and all our team members paramount and under the current circumstances, this was the best decision to make.
EXIT has gone through many challenges. This is one of the greatest of all, but as always we will prevail and we still hope that soon we will be able to send positive message of hope to all colleagues, friends, festival community and fans to strive on, and that we will see the light at the end of the tunnel."