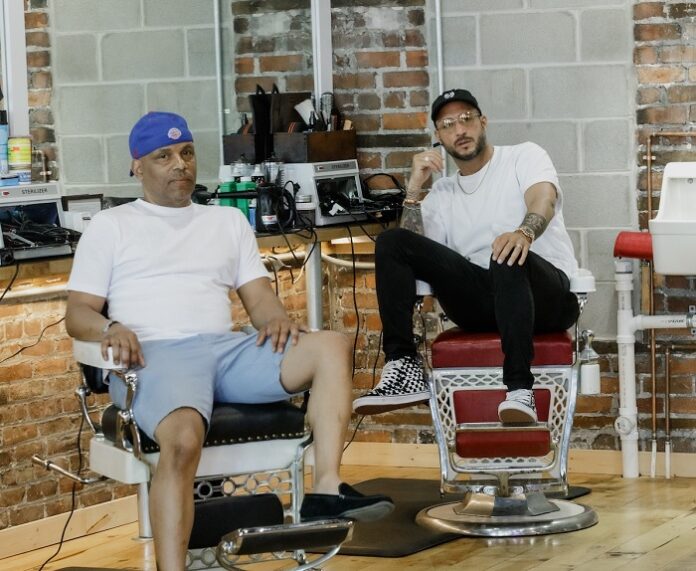 Superstar DJ and producer Loco Dice has joined forces with Detroit techno luminary Eddie Fowlkes to form the 'D-Town Playaz' with new single 'Boogie Mandroid', out now on Dice's fledgling En Couleur imprint.
A chunky tech cut that's laden with groove, 'Boogie Mandroid' will feature on their forthcoming collaborative EP 'D-Town Playaz', out 7th August. The four-track release aims to add a modern twist to classic Motor City sounds.
"In my early days I was a huge Eddie Fowlkes fan and I played his Detroit Wax releases a lot," Loco Dice recalls. "When I finally met him in Detroit years later it was clear that there was a bond between us which lead us to making this EP together."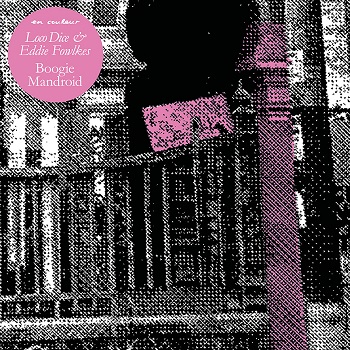 A legend of Detroit in the truest sense of the term, Eddie Fowlkes has been around since the inception of techno, cultivating a 34-year career that has seen 150+ releases on labels like Metroplex, Tresor and Peacefrog to name a few. His status within the Motor City was acknowledged with his handprints cemented on the Detroit Historical Museum's "Legends Plaza", while he has a release with fellow techno icon Jeff Mills out on 24th July. Dice and Fowlkes had a skit titled 'D-Town Playaz' in Dice's Love Letters album which served as a teaser to the album.
Translating to "in colour" in French, En Couleur is reserved exclusively for the Dusseldorf artist's music. The name of the label was chosen because "colour stands for the diversity of cultures I absorb and artists I meet on my life journey," Dice explains. "Lots of things I do in my life appear in colour. The music I produce is like my movie in technicolor, and the music I play is sorted by colour in my crates and folders." 'Detroit Playaz' is the second EP release on Dice's new imprint, following the three-track 'Sweet Nectar Blossom'.
Dice has also "been busy hosting his all-new talk show '3 Is The Magic Number' every Sunday at 9PM CET on Instagram Live. Having kicked off on 26th April with fellow dance music legend Carl Craig, the weekly show sees him chat to a new guest each week about their 'all time favourite three'. This could be anything from albums to movies to books to games, with guests coming from the worlds of fashion, hip-hop, art, fashion, sports and of course electronic music. Following on from Craig, Grammy-winning music mogul Diplo and Italian rap legend Guè Pequeno.
An infectious club bomb, 'Boogie Mandroid' marks the start of an exciting partnership between two legends of the scene.
Listen to the track below.