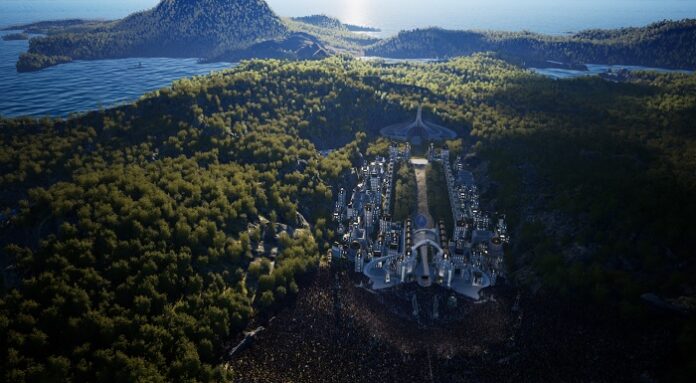 On Saturday July 25 and Sunday July 26, world's best music festival, Tomorrowland is organising Tomorrowland Around the World, a spectacular entertainment experience open to people of all ages and places, unfazed by borders or boundaries – a world premiere and a major step in the future of digital music festivals.
For its inaugural edition the team behind Tomorrowland Around The World will be bringing together more than 60 of the world's most prominent artists in electronic dance music with spectacular special effects and astonishing 3D-technology.
Headlined by global pop superstar Katy Perry the two-day festival weekend, will include unique performances by the likes of Adam Beyer, Amelie Lens, Armin van Buuren, Charlotte de Witte, David Guetta, Dimitri Vegas & Like Mike, Kölsch, Lost Frequencies, Martin Garrix, Paul Kalkbrenner, Steve Aoki, Tale of Us, Tiësto, Timmy Trumpet and many more.
Check out the full lineup below!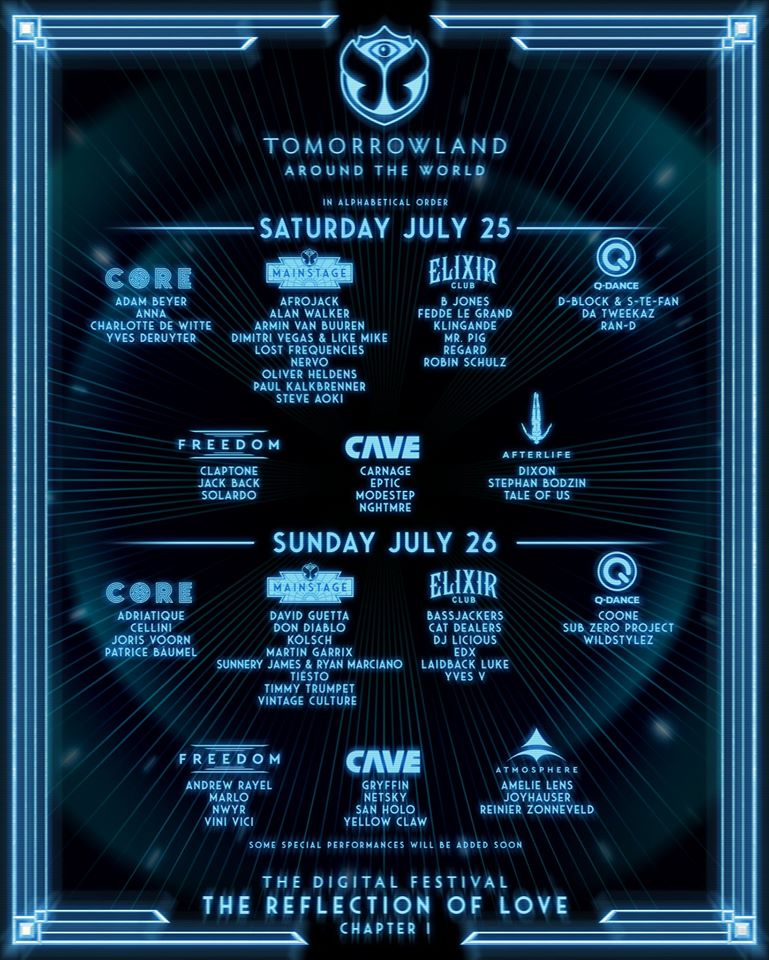 Catering to all genres with an eclectic line-up, from trance to hardstyle, to house to dubstep and future bass, there is definitely something for everyone during the unprecedented two-day festival experience.
Tomorrowland Around the World will offer a packed schedule and is using the world's best technology in 3D design, video production, gaming and special effects to bring together 8 different stages, including the iconic Mainstage that gives a first introduction into the magical world of 'The Reflection of Love – Chapter 1', plenty of signature Tomorrowland stages such as Atmosphere, Core and Freedom Stage, joined by 3 new stages, which have been specially created and designed by the creative team and 3D artists behind Tomorrowland.
In an exclusive sneak preview, Tomorrowland is giving a very first look into the magical and newly created Tomorrowland location it has been building over the past few months, giving people across the globe a first taste of the dazzling world they will be able to navigate through during Tomorrowland Around the World, the digital festival.
Each stage will also premiere brand new music and video content from the world's best artists and a large portion of the fireworks and laser shows characteristic of Tomorrowland.
As with the other editions of Tomorrowland, the festival always wants to offer its guests much more than music and spectacular shows. In these special times, the People of Tomorrow are discovering and creating new ways of living. During its digital edition, Tomorrowland Around the World will host a number of entertaining Inspiration Sessions by 16 internationally renowned thought leaders from different fields to offer people a substantial extra dose of positivity and inspiration, in addition to all the amazing musical content.
Unique role models and experts, including former NBA champion Shaquille O'Neal, Black Eyed Peas frontman will.i.am and Cirque du Soleil founder Guy Laliberté will share, from their homes, energizing messages that uphold Tomorrowland's core values 'Live Today, Love Tomorrow, Unite Forever'. All Inspiration Sessions will be available to the visitors during the entire festival weekend.
Tomorrowland Around the World will welcome 16 international thought leaders from different backgrounds that will be hosting the Inspiration Sessions: Adrien Moisson, Arnoud Raskin, Ben Francis, Bethany Hamilton, Boyan Slat, Gaggan Anand, Guy Laliberté, Ida Engberg, Johan Ernst, Prince Ea, Ran Tellem, Shaun Ross, Shaquille O'Neal, Sebastian Wussler, will.i.am and Yamashita Tomohisa. They will each share their stories with the world, from their homes, about passion, strength, creativity, solidarity, sustainability and more. Each session will last 10 to 15 minutes and will be available to all festival visitors during the entire weekend.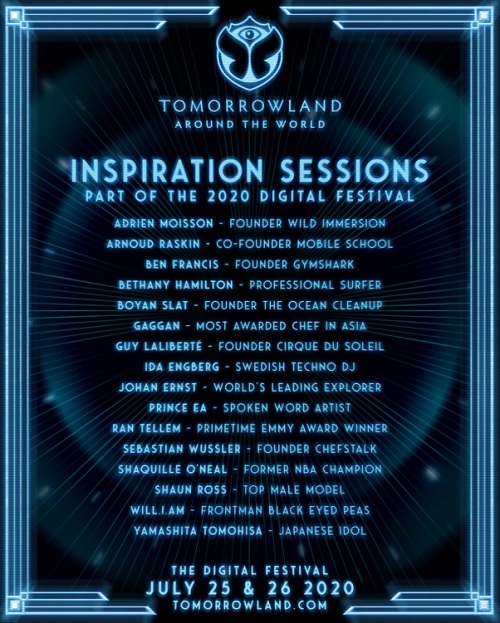 Tastes of the World and Netsky bring you four inspiring dishes and recipes to prepare you for the Tomorrowland Around The World festival. Get behind the cooking pots or fire up the BBQ and take your festival experience to the next level. Learn to cook some amazing food with world-class chefs with easy to follow videos and recipes to download. More info here.
Festival visitors will be able to navigate easily through a magical and newly created Tomorrowland location with a PC, laptop, smartphone or tablet – you don't need special VR goggles – and explore the entire festival site in an interactive way together with friends. Besides the performances there will be all kinds of interactive experiences to choose from, including inspirational webinars, games and workshops related to lifestyle, food, fashion and the Tomorrowland Foundation.
Together with the performances, Tomorrowland Around the World will be a full day/weekend experience between 15h00–01h00 CEST. There will be a 'time-zone-friendly' option for visitors from Asia and North or South America.
The People of Tomorrow are invited to experience this unique event together with friends: dressing up with your best festival outfit, putting up tents in your back garden to create your own DreamVille, setting up a big screen, inviting your beloved ones for a nice barbecue with music and an amazing festival experience, decorating your balcony or throwing a party in your living room – this weekend is all about uniting through the power of music in a responsible and safe way.
Tickets for Tomorrowland Around the World are now available here.
– Day ticket costs €12.50.
– Weekend ticket costs €20.00 and includes a week of video-on-demand content to relive the entire experience.
– Special People of Tomorrow packages and Home Party packages are available. More info can be found here.