London based electronic DJ and producer duo, Eli & Fur have remixed Tensnake's latest single 'Somebody Else' feat. Boy Matthews.
Eli & Fur opt for a deep, melodic version of 'Somebody Else' that loses none of the dancefloor energy that makes the original so special, allowing Matthew's key vocals to shine through. The track follows Shadow Child's remix released in June, harnessing a nostalgic rave vibe to perfectly bring together the two new versions of the single into one package.
Tensnake said about the original:
"Somebody Else" is probably my favourite song on the album. When Boy Matthews and I met in Los Angeles we instantly got along and the songwriting came very naturally together. I'd say it is also the song which reminds me the most of my time in Los Angeles; this city has such a nostalgic feel and I tried to capture that vibe in this song. There is a fair bit of retro style to the instrumental, but in combination with the modern vocals it sounds very fresh to me."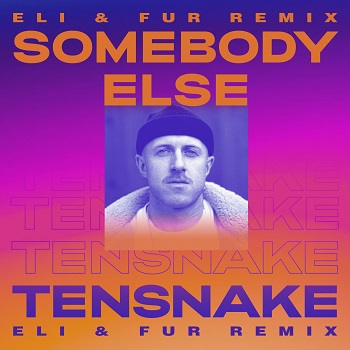 Eli & Fur added, "It's been great to be part of this release. We have been fans of Tensnake for a while now and have worked with Boy Mathews before who's voice and songwriting we love. When we took on the remix we wanted to make something darker and suited to the club, something we could play in our sets that was high energy but still kept the emotion of the vocal melody which we love. So far we have only been able to play it on live streams but can't wait to test it out in a big space."
Listen to the track below!