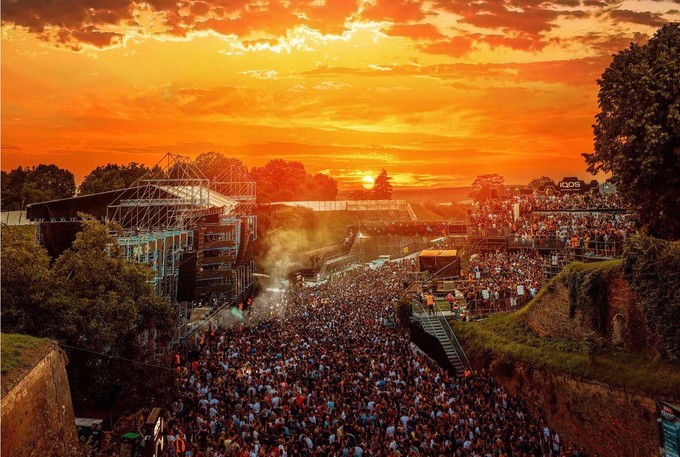 EXIT has gone through many challenges since its initiation 20 years ago when it started as a student movement for peace and freedom in Serbia and Balkans and due to the evolution of the pandemic, postponing this year's festival edition was one of the greatest of all.
However, organizers are determined to come back even stronger next summer and celebrate two decades of rich music history of the award-winning EXIT festival in 2021 with one of the best editions yet.
From 8th till 11th July 2021 EXIT will once again welcome people from over 100 countries to gather at one of the biggest medieval fortresses in Europe, set high on the banks of the river Danube in Novi Sad, Serbia.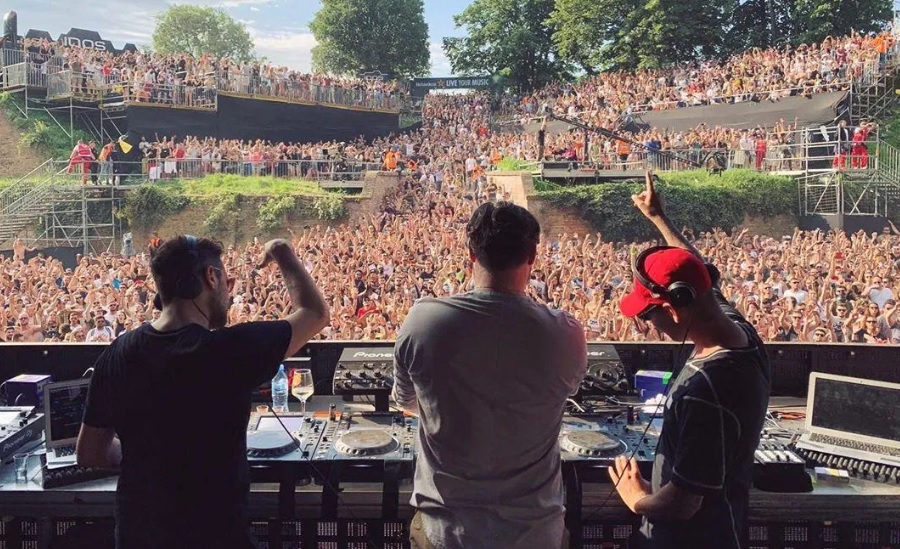 First headliners that are revealed include one of the most influential music producers and Grammy awarded artist David Guetta, two-time leader of "Billboard's" singles list and one of the biggest hip hop acts Tyga and DJ Snake, the author of many popular global hits and winner of two Billboard awards.
A special moment is left for the finale end when one of world's most in demand DJs Eric Prydz and the acclaimed electronic artist Four Tet will join forces for a special b2b set to create one of the most iconic closing performances at the spectacular mts Dance arena stage.
Exit's 20th anniversary simply couldn't pass without the powerful Sepultura, a legendary metal band with fourteen albums and some of the riffs which have left a mark on rock music in general.
After last year's magnificent performance, Dax J is set to bring the flame of techno in a furious b2b with Kobosil. The line up will also feature the new generation of EXIT stars including german DJ and producer Boris Brejcha, indie heroes Metronomy, Grammy Award winner for lifetime achievement and live punk icon Marky Ramone, swedish rock sensation Thundermother, Denis Sulta, and leading regional music artists such as Laibach, Marko Nastić, Goblini, Massimo, Coeus, Kristijan Molnar b2b After Affair, Lag, Layzie, Runy, Space Motion. These are just the first round of confirmed acts, many new names and surprises will be announced soon.
In the meantime, EXIT is considering options to start celebration of 20th anniversary with a symbolic event this September which will focus on an online stream that will include the LIFE stream via link and Green R:Evolution platform, the festivals biggest environmental project so far.
Tickets on sale from Friday, July 31st!
From Friday 31st July at 12 midday very limited edition of four day ticket for EXIT festival 2021 will go on sale with a 20% discount at a promo price of 99€ + bf. VIP full festival tickets will also go on sale for 250 € + bf.
All tickets purchased for EXIT festival 2020 are valid for the 2021 edition.
All EXIT fans who save their EXIT 2.0 ticket for the 2021 festival edition, automatically become members of the EXIT Team that unlocks special surprises, benefits and a possibility of winning a Lifetime ticket for the EXIT festival.
All fans who do not find the new EXIT dates in 2021 suitable and would like to request a refund, will be able to register for refund in the period of 1st till 15th August 2020.
Check out the first round of acts below!