Fresh from his spectacular performance live from the roof of Belgium's Royal Palace in Brussels by invitation of His Royal Highness in his native country and following on from official remixes for Ellie Goulding, Major Lazer and Martin Solveig, superstar DJ and multi-platinum producer Lost Frequencies is now set to unveil the release of his new EP 'Cup Of Beats'.
From his record-breaking release 'Are You With Me' that saw Lost Frequencies spin Easton Cobin's original, mellow country release into a Tropical-pop powerhouse, the enigmatic producer is pleased to collaborate with the Nashville native singer/songwriter, where it all started, for opener 'One More Night'. Taking a paired-back, guitar-flecked melody that evolves into a slowed yet sharp tropical take, when married with Corbin's irresistible drawl it's crystal clear that the duo are a match made in heaven.
Collaborating with Irish vocalist Flynn on 'You', a familiar name from their previous collaboration 'Recognise', sees Lost Frequencies take the track to a deeper strain of house complete with a wiggling, funk-reminiscent bassline that refreshes the ears, before Flynn's soaring spin of a vocal explores young love and passion that is as revitalising as a cool breeze on a hot Summers day.
Uniting with French producer Mathieu Koss for the emotively-reaching 'Don't Leave Me' that instills a shining push-and-pull of instrumental backdrops that shimmer in propelling the falsetto vocal tones come the chorus, it's a further reiteration of Lost Frequencies' skills as both a renowned producer, but a top-tier collaborator of artists across a range of genres, styles and borders.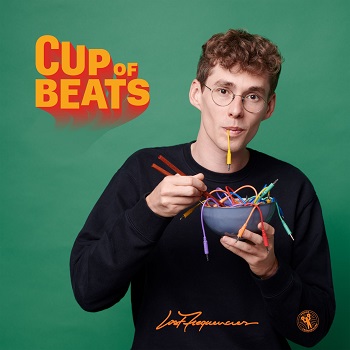 The now-fan favourite already for 2020 on 'Love To Go' with Zonderling and Kelvin Jones shines out of the speakers with a positivity, laced with a sweetness that meets a surge of self-assured vulnerability, as 'Sick Of The Silence' keeps one foot firmly in the club, flirting with an intensity that is begging to be played on sweaty dancefloors at 3am thanks to swelling synths and descending, progressive chords that dig to an almost bottomless level in its dance flavour.
Bringing the EP full circle, 'Electrified' with Kye Sones follows a choiral, multi-vocal method that unites and rises, layer after layer and fortified with soul for a finale unlike any other, as this collection of work from Lost Frequencies marries two sides of the artist we know and love, showcasing his unparalleled skill of multi-genre interpretations and broad productive scope.
Listen to the EP here.