Toolroom Records boss Mark Knight continues to embrace his soulful roots, joining forces again with label regular Rene Amesz on their dynamite feel-good smash, 'All 4 Love'.
Featuring the delicious vocals of London songbird Tasty Lopez, 'All 4 Love' comes armed with a catchy top line that's underpinned by the classic bassline and sax riff from Brick's 'Living From Your Mind', generating instant appeal for house heads old and new! Already receiving huge support across the airwaves on BBCR1 from the likes of Annie Mac, Mistajam, Pete Tong, Danny Howard and many more, 'All For Love' comes with all the essential credentials to lift our spirits!
"This year has been all about revisiting my roots musically. With everything I've done in my career, I've always tried to maintain an element of soul, but I wanted to take it further in 2020 and switch things up creatively. Being given the slot on Mi-Soul Radio to replace the late, great Paul Trouble Anderson show really inspired me even further. To take that opportunity and really do it justice, I wanted to back it up with my releases and embrace a more soulful sound again.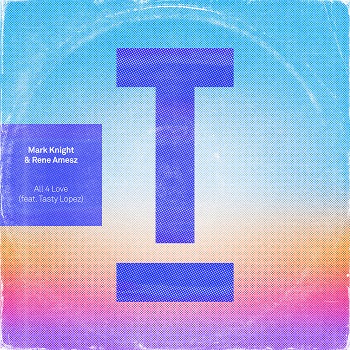 Since my early days at Garage City, my love for this music has never changed. Using my soulful roots as inspiration, my aim has been to add a modern reinterpretation to this sound, and amplifying it with mine and Toolroom's global audience. 'All 4 Love' is the latest release in this series." – Mark Knight
Listen to the track below.