Ukrainian DJ and producer duo ARTBAT join forces with Sweden's Sailor & I for a stellar new single on Get Physical's freshly launched METAPHYSICAL label.
Artur & Batish aka ARTBAT are having a huge 2020 after their massive 'For A Feeling' collaboration with CamelPhat set free plenty of emotions and got people all over the world dancing. On top of this, their famous Cercle stream from the top of SugarLoaf mountain in Rio has now hit over 25 million views.
As well as this, the pair has built an impressive discography since releasing their debut single 'Mandrake' on Definition back in 2015. Since then the pair has established themselves as one of the most successful acts to breakthrough from Ukraine's electronic music scene, releasing on Suara, Diynamic and Watergate and featuring on Pete Tong's BBC Radio 1 Essential Mix series in 2019. They have also toured extensively and performed at global events including Awakenings, Afterlife and Blue Marlin in Ibiza.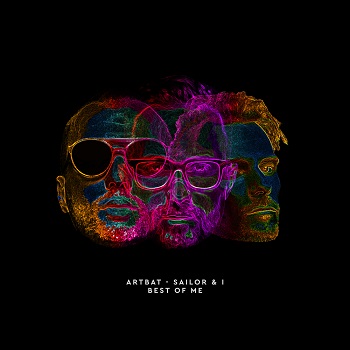 Swedish singer, producer and instrumentalist Sailor & I, meanwhile, is renowned for his outstanding live act having performed worldwide at key clubs and festivals. This multi-faceted artist has worked and performed alongside some of the industry's finest names including Paul Woolford, DJ Tennis and M83 and has released an album and singles on Skint, Life and Death and Black Butter. Following his METAPHYSICAL debut with 'The Longest Goodbye' last year, the artist returns with ARTBAT to deliver a flawless cut in the form of 'Best of Me'.
This powerful track is a fabulously crafted affair providing an intense workout that hurls a classic breakbeat into an electronic framework with uplifting melodies and life-affirming piano chords. Sailor & I's sultry vocals are nothing short of stunning, married with a production that works to unveil a lyrical masterpiece.
This is a standout release for the fledgling METAPHYSICAL label and marks the beginning of what is sure to be a fruitful creative relationship with Sailor & I which will peak with the full length album in early 2021.
Listen to the track below.