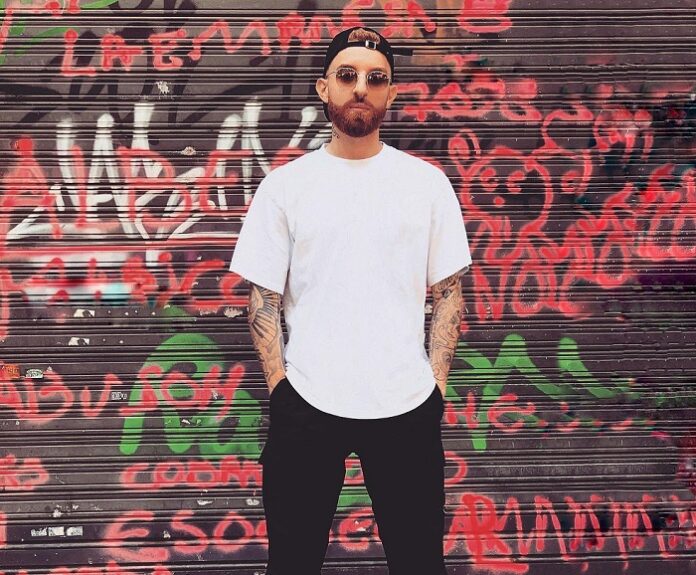 Bobby has proved his undeniable originality and skill for creativity time and time again with previous releases such as his collab with Blas Cordero 'Double Vision' gaining the support of legends such as The Martinez Brothers. Bobby has also stamped his signature on industry-wide appreciated tunes such as 'Call Me Papi' and 'Break It Down'.
He has recently released an incredible 15 track album called 'A New Power Awakens' so we caught up with Bobby to find out more.
Tell us about the concept behind A New Power Awakens?
During the lockdown period I had this motivation watching Dragonball again and so I started from episode to episode including all the movies in between – in the right timeline – the whole franchise from classic to super.
The more I dove into it the more I began to understand what the real message behind the genius work of Akira Toriyama. Especially the character of Goku. As a kid you only realize that he's the strongest and that he always wins. That's it.
Goku was always into the fights because of himself. The only competition was him. He always wanted to break his own limits during the fights that's why he never killed his enemies, on the contrary all his enemies became his friends at least. At the tournament of power, he fights for his universe with his team, friends that once were his enemies. Knowing that they on his side makes him even stronger. It was the acceptance that made him stronger and not the anger. That's why he reached another higher level that he couldn't master it yet. That was the trigger that I most related to.
I don't see anyone as my competition. I see it as an inspiration for myself to get better than I was yesterday.
Which track is your favourite and why?
I would say tournament of power is still my favourite one, because that's where it all started. To show people who I am and for what I'm standing for. It's a track you can listen to and also bring it to the clubs out there.
How has the initial reaction been?
I really got dope reactions. I didn't expect that. Only positive vibes and that confirms my authenticity.
Did you face any creative struggles making the album and if so, how did you overcome them?
There is always something you have to struggle with if it's from the musical or the technical aspect. If you never satisfied with something you will never finish a track. It's a bad habit but I said once I think it's sound like I want it should sound, then I'm good. There are some tracks on the album I worked on a few times and end up spending too much time. But at least it's worth it.
What can people expect to hear in 'A New Power Awakens'?
A lot of variations of sound and style. It's not a piece that every track sounds the same.
Who would you love to see supporting the release?
Because the album has diverse styles it allows me to have bigger chance that a variety of DJs can support it. So, I appreciate every kind of support. No matter who it is. It's all love.
Finally, where can people go to grab their copy?
On all digital platforms.
Thank you again for having me. It's a pleasure.