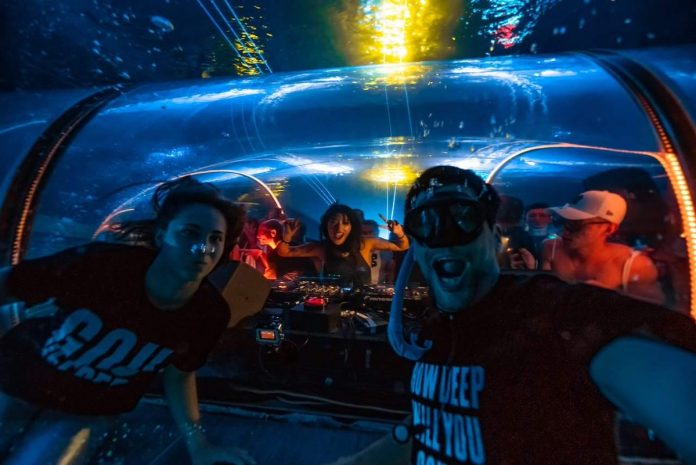 On Saturday October 3rd, following the elrowshow by Desperados series and to ignite the party spirit, virtually, for consumers around the world, elrow takes over the Big Fun Museum, a magical space surrounded by modern artwork and immersive installations.
A totally unique and one-off experience, this time 'elrowshow' will be a free interactive live streamed event straight from the BIG FUN MUSEUM in Barcelona. Including elrow's signature whirlwind of entertainment with acrobatics, performers, confetti, decor and interactive games that will come to life creating a mind-blowing stage, whilst viewers own homes will be the dancefloor.
elrow wants to invite you to be part of the most creative paintings in 3D and its craziest seven themed rooms: the giant's house, the upside-down house, the Sweet Museum, the Guinness World Records museum, the food art space, Alice through the looking glass, the museum of madness and a time out zone with a dry pool, alongside three of the most relevant DJs of the scene.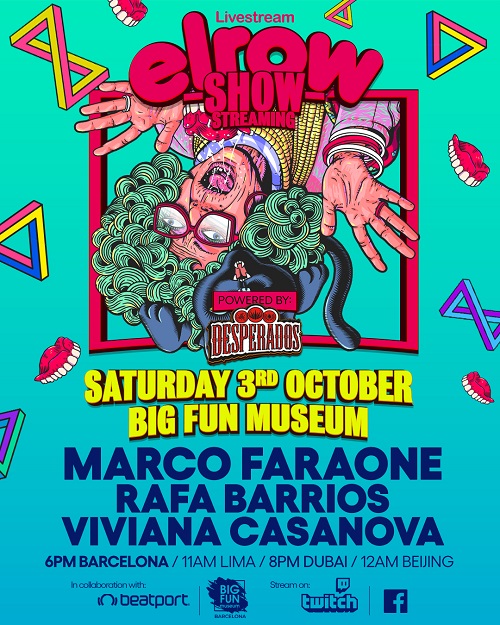 Marco Faraone, friend of elrow and leading presence on dance-floors across the globe will be bringing us the magic to the museum. Rafa Barrios will be bringing his bumping tech-house and Viviana Casanova will join bringing that true elrow sound.