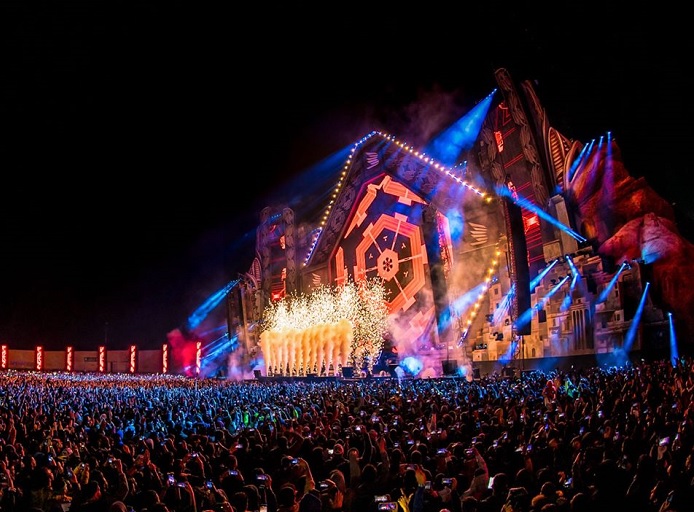 On Saudi Arabia's 90th National Day, MDLBEAST, a leading Middle Eastern lifestyle and entertainment experiences brand, has gathered some of the Kingdom's rising talents to launch an all-star exclusive soundtrack – Watani 90.
In addition, MDLBEAST will also deploy its online music experience platform, Freqways, to take music lovers on a domestic journey to some of the Kingdom's most breath-taking spots. Freqways performances will be available on demand starting Thursday, 24 September, kickstarting the special long weekend.
Staying true to its mission of positioning Saudi Arabia as an emerging music, art and culture destination, MDLBEAST has teamed up with some of the best Saudi vocalists, producers and songwriters to produce a modern fusion of patriotic songs.
Two versions of the track will be released, done by Saudi producers Ali Alsharif and Vinyl Mode. This collaborative tribute to the nation includes an all-star cast of Saudi vocalists; Lulwa Al Sharif, Sultan Alkhalid and Badr Hakeem, in addition to the Saudi Men and Women's Choir. The track will also feature a music video produced by rising Saudi art filmmaker, Mohammed Hammad.
"This is a very proud and momentous occasion for the team at MDLBEAST. Watani 90, which translates to "Nation's 90th", is a tribute to our country on this milestone celebration.
The track exudes a fusion of old lyrics derived from patriotic songs of the past such as "Fawq ham alsahb" and "Yaslamy ealaykum yal-Saudia", reinterpreted with a modern sound.
The song draws on nostalgic elements that show people's love for the land and its rich cultural history. Our mission is to create a remix of cultures and Watani 90 is a testament to that – incorporating vocalists and producers from different fields and genres, coming together to create something fresh. It's taking Saudi heritage and history, and repackaging it into something fresh", says Ahmad Alammary (Baloo), Chief Creative Officer, MDLBEAST.
In addition, EDM enthusiasts will be able to access on-demand an array of Saudi's hottest artists playing to the backdrop of the Kingdom's iconic destinations such as the seas of Jeddah, Umluj, Neom, and the mountains Abha. The National Day line-up includes much loved artists such as Biirdperson (Lujain), Ibz, Hassane (of DishDash), Varoo, Desertf!sh, BRK and Jeme. Everyone can tune into the performances on Freqways' official website: www.freqways.mdlbeast.com.
"At MDLBEAST, we have created a global platform for the regional creative culture and economy, where we empower emerging regional talents to become a part of a timeless and borderless world. The youth of Saudi Arabia has immense potential, and we want to support them by creating opportunities for collaboration and representation of regional and international talents under one umbrella", concludes Alammary.
Freqways is MDLBEAST's online music experience which launched in June 2020 as a response to the global lockdown. Inspired by airlines of the past, Freqways takes audiences on a virtual trip, with DJs performing from iconic locations around the world. It was created as a way to showcase destinations through music, art and culture. For more information, visit link.