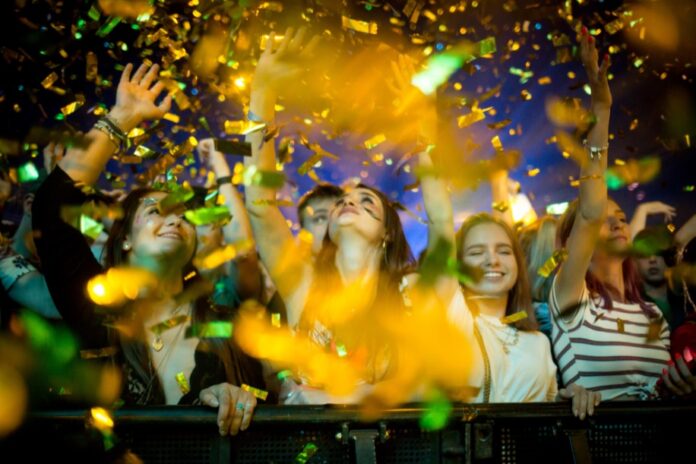 Finally, some very good news this year! The hard-working team behind some of the world's best dance music festivals UNTOLD and Neversea has just announced a brand new festival in another city from Romania, Timișoara, which will be the European Capital of Culture in 2023.
The creators of one of the largest music festivals in Europe, UNTOLD and Neversea never stop surprising their fans. After creating the two best music events in Romania, at Cluj-Napoca and Constanța they're now developing a brand new story in Timișoara.
The new festival will have a unique concept that will shape on the local identity and community. The inaugural edition of the festival should take place in 2023, when Timișoara will be the European Capital of Culture. The city is at the border with Serbia and Hungary.
Here's what Bogdan Buta, The General Manager of UNTOLD & Neversea, had to say about their third original concept, which will open, for thousands of tourists from all over the world, the gates of a new world in Timișoara:
"With every event we created, we wanted and we managed to put Romania on the global map of entertainment and attracted, every year, hundreds of thousands of fans from all over the world to Cluj and Constanța.
We always want to promote and support the local communities where we do our events. We have strategic contributions wherever we go, because, besides the advantages we bring – economic, local, and touristic impact, and international awareness, we always understand and highlight each place, its history, and its identity.
We wanted from a long time to expand in the west part of Romania and we are glad that, besides developing a new concept of festival, we will also contribute to the creation of a recreation area and a cultural space at international standards" 
He signed the official collaboration protocol with the local authorities, through which the both parts offer Timișoara the most beautiful recreational area in Romania and to build a special concept event to place the city of Timișoara in the global top of events.
By organizing a large event, the founders of the largest music festivals in Romania will contribute to promoting local values and also increasing the number of tourists in the West area of the country.
The discussions between the creators of UNTOLD and Neversea, and the local authorities started back in 2018. After several meetings, the festival organizers proposed a special location for the new event, close to an airport. The local authorities will build a recreational park for its community, transforming the place in a new cultural pole, at international standards.
During this period, the organizers also had the first discussions with potential architects to draw a concept and start a pre-feasibility study to create the most spectacular park of this kind, in Romania. The organizers of the festival will support the costs and donate the project to the local authorities.