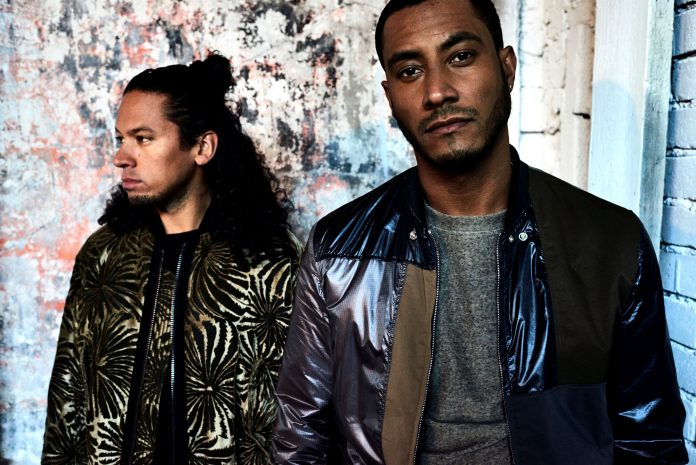 Dynamic Dutch duo Sunnery James & Ryan Marciano were yesterday's guests that took part in the brand-new weekly podcast show 'Sunday Morning Playlist' on One World Radio. Every Sunday morning a friend of Tomorrowland will share his/her Sunday Morning Playlist with the People of Tomorrow, while diving deeper into the personal stories behind the tracks and talking about what each song means for him/her.
The world's most energetic house DJ duo revealed their favourite songs and artists to wake up to on a Sunday morning, from Kanye West and Lionel Richie to Stevie Wonder and Lauryn Hill, and many more – giving people a closer look into their lives during this unique show.
The brand-new podcast show will be aired every Sunday at 11:30 CEST on One World Radio, featuring a central guest artist who will give the People of Tomorrow a unique insight track by track into his/her life and Sunday morning routine.
Every track will be in the playlist for a reason, from favourite songs to wake up to, groovy sunrise tracks to go-to hangover tunes and all-time classics – giving artists the opportunity to showcase a different side of themselves and their taste in music.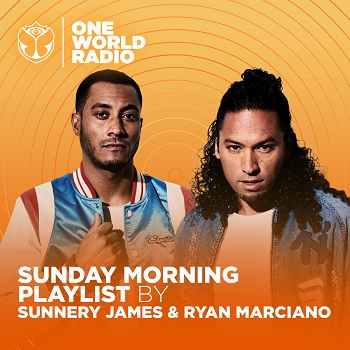 Listeners can discover the 'Sunday Morning Playlist' with Sunnery James & Ryan Marciano on One World Radio with the One World Radio app, online or on SoundCloud.
Sunday Morning Playlist by Sunnery James & Ryan Marciano
Kanye West – Good Morning
Stevie Wonder – Superstition
Michael Jackson – Man In The Mirror
Lionel Richie – Easy
Lauryn Hill – To Zion
The Souljazz Orchestra – Mista President
Bacao Rhythm & Steel Band – Pimp
Guts – And The Living Is Easy
The Dynamics – Miss You
Tirzah – Make It Up
Sunnery James about Kanye West – Good Morning: "I'm kicking off with a good morning track – my favorite Sunday morning tune. Not only because the artist behind this track is a big inspiration for Ryan and me, but I just really love the tune. It makes me feel really happy in the early mornings."
Sunnery James about Stevie Wonder – Superstition: "This man is a living legend. I grew up with his sound, my mom and dad were blazing it through the speakers when I was a child and I'm still listening to all of his tunes. This one is one of my favorites and I play it every Sunday. He inspired so many superstars we know today and he's still out there."
Sunnery James about Lionel Richie – Easy: "My favorite Sunday hangover track – I'm not going to lie, I play this one a lot. The artist behind this track is not only a great singer, he's also a good performer, but most of all an amazing songwriter. He has a lot of great hits on his name. I will keep playing this, because it always puts a smile on my face, no matter how bad I feel."