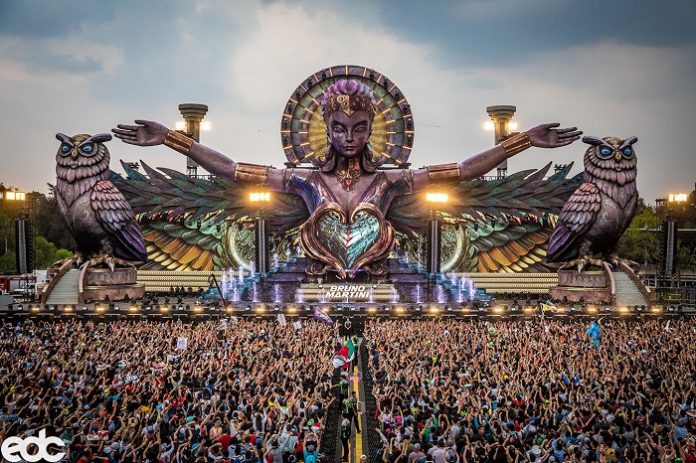 Insomniac and OCESA announced that the eighth edition of Electric Daisy Carnival (EDC) Mexico, the largest music festival in the country, is taking over Autódromo Hermanos Rodríguez in Mexico City for three days, Friday, April 16 through Sunday, April 18, 2021.
Last year, the festival grew from a two to three-day experience featuring more art installations and an expanded festival footprint, including newly designed stages. EDC Mexico 2021 will once again feature six stages and two art cars. In one of the most culturally rich cities in the world, EDC Mexico will once again wow music fans from all over the world.
On-sale information to be announced soon. As a special thank you to EDC fans, prices will remain the same as in 2020.
Three-day General Admission Early Bird passes are available for $1,950 Mx. Three-day Early Bird Comfort passes are available for $2,950 Mx, which include private bathrooms with air conditioning at the kineticFIELD and circuitGROUNDS stages, expedited and exclusive festival entry lines, and exclusive bars for those 18 years of age and older.
Explore, join, energize, and enjoy with the Three-day Early Bird Citibanamex Plus (VIP) pass, available for $3,900 Mx, which includes all of the Comfort Pass amenities in addition to preferred high-rise viewing areas at kineticFIELD and circuitGROUNDS, a VIP concierge service, free Wi-Fi, complimentary body painting and beauty parlor services, mobile phone charging areas, an interactive photo booth, an EDC unity wall to share messages of love with other Headliners, and much more.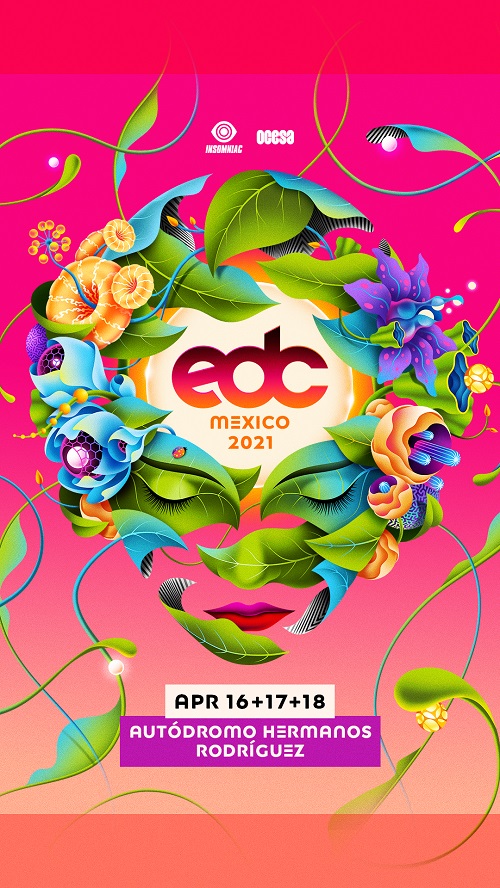 Since the inaugural EDC Mexico in 2014, the festival has brought together an international community of Headliners to experience the unique culture of Mexico City and Electric Daisy Carnival.
The lively city brings together individuals from all over the world to share a weekend filled with music, love, unity and respect. The 2020 edition hosted performances from over 120 acclaimed artists including 12th Planet, Armin Van Buuren, David Guetta, Diplo, Knife Party, Tiësto and many more. The lineup for the 2021 installment of EDC Mexico will be announced soon.