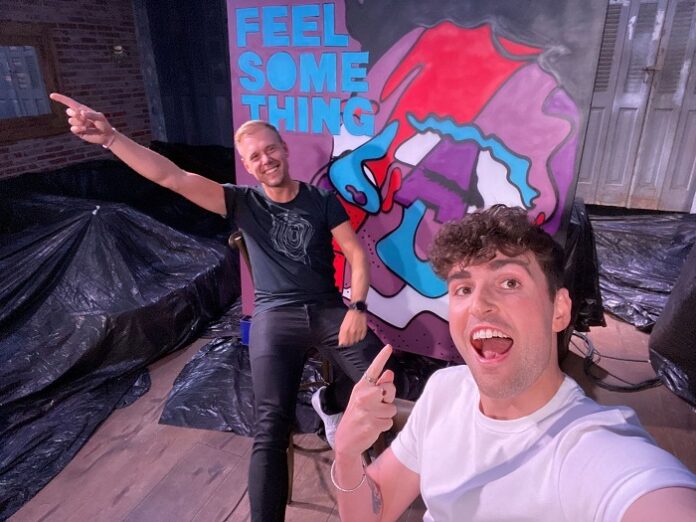 Armin van Buuren has been stringing quite a few surprising collaborations in the past few years, and today's single marks another addition to that list. This time, the five-time #1 DJ in the world teamed up with fellow-Dutchman and singer-songwriter Duncan Laurence on 'Feel Something', a pop-dance track that's bound to resonate strongly with all who listen.
Reflecting on the pain of heartbreak on a backdrop of gritty beats and touches of synth pop, 'Feel Something' came together after Armin and Duncan Laurence decided to hit the studio together following a first meet-up at the Top 40 Awards in Amsterdam.
"Whenever I'm writing a song, I try to draw from the most recognizable life-altering events around me and find the little things that suddenly feel so different because of it", Duncan Laurence explains when asked about the inspiration for the song.
"The vacant chair on the other side of the kitchen table, the empty half of a double bed, that kind of stuff. Even though it hurts, it's also a memory of something beautiful. And that's what 'Feel Something' is about. I wrote it together with Leland (Brett McLaughlin, known for songs from the likes of Troye Sivan and Selena Gomez), and it's about rather feeling something than nothing at all, even though it may cause that gut-wrenching feeling in the pit of the stomach or a tear on the cheek. At least you 'Feel Something'. I'm very happy that the message of this song gets to see the light of day, and I am super proud that I got to do this with someone like Armin."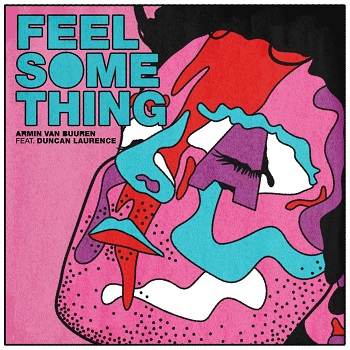 "I always feel blessed working with very talented singer-songwriters", Armin van Buuren adds.
"Not only because they love music just as much as I do, but also because it reminds me that I am so lucky to be able to create music with other people and do this for a living. If you've ever heard Duncan Laurence perform live: that voice… what a gift!
Working together with him was an absolute blessing and I am very proud of the result. It's fresh and new, and we put a lot of love in it. We intended to let listeners 'Feel Something', and that's exactly what this record does."
Listen to the song below.