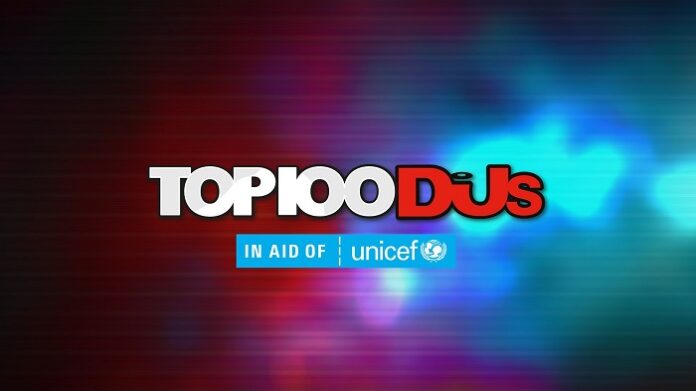 David Guetta has been crowned as The World's No.1 DJ, after winning DJ Mag's annual Top 100 DJs poll for the second time – almost a decade after he first took the No.1 spot in 2011.
The French superstar DJ and world-renowned music producer was presented his award during AMF Presents Top 100 DJs, a virtual awards show in Amsterdam that was broadcast to the world.
On his landmark win, David had this to say:
"Thank you so much to everyone who voted for me. To think it is 40 years since I first played in a club, and 10 years since I last won this award makes me quite emotional. When I first won 9 years ago I got a lot of hate for merging dance music with mainstream and pop and looking back now and seeing how it has shaped the industry and made it evolve is absolutely crazy.
Winning now after I've gone back to what I did originally and releasing more underground music with my friend MORTEN and Future Rave, and with Jack Back, makes it even more special. I owe everything to my fans and whatever the future brings, I'll be there, ready to soundtrack the party, and I hope you will too."
Despite the impact of the coronavirus pandemic, dance music fans came out in force to support their favourite DJs in 2020's Top 100 DJs poll. Almost 1.3 million votes were cast from just about every country on earth, demonstrating that while many people were stuck at home, their appetite for DJ culture remained strong.
Indeed, the views that the Top 100 DJs Virtual Festival series received — 8.3 million during the Top 100 DJs voting period, from 95 different DJ sets, alongside almost £9,000 in Unicef donations — suggest that the appetite for performances from many of the world's top DJs remains undiminished.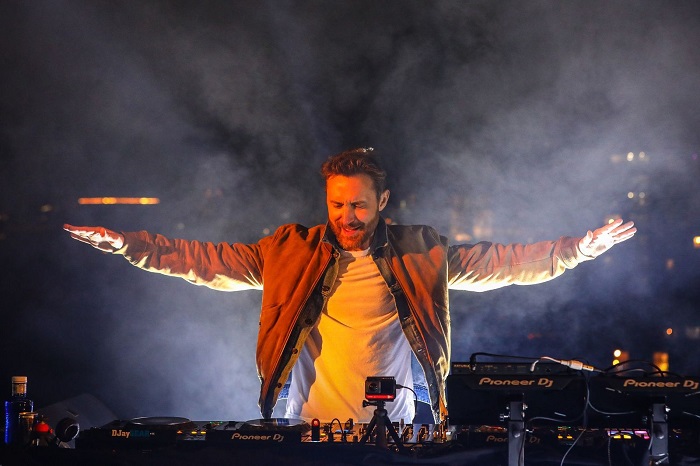 Winning Top 100 DJs caps a huge year for David Guetta, during which he has reconnected with DJ culture in a big way. As he states in his cover interview, which will feature in the next edition of DJ Mag, the Frenchman credits this win with renewed focus on dance tracks rather than pop hits. He hopes that his #FutureRave sound will ignite dancefloors once the world is allowed to rave again, and his determination to unite the disparate, under-fire international scene until that time is to be applauded.
He helped to raise over $1.5 million for COVID-19 relief efforts through his United At Home live stream events, watched by over 50 million viewers in addition to headlining Tomorrowland Around The World digital festival in July and achieving record-breaking views during DJ Mag's Top 100 DJs Virtual Festival series.
During his acceptance speech in Amsterdam, David Guetta drew attention to the fact that the electronic music industry has been hit hard by the pandemic. As a firm believer that culture can not be put on the back burner, Guetta made a rallying call to Governments the world over:
"It is not just the artists but also the hard working local residents, security teams, promoters and technicians around the world who have made dance music such a huge and thriving industry that demands respect on all levels.
But right now, more needs to be done. Our industry has been hit extremely hard this year. Millions have lost work, and governments around the world have failed to acknowledge the importance of the music and entertainment industries. They require support just like any other. Culture cannot be put on the back burner. Governments need to take action."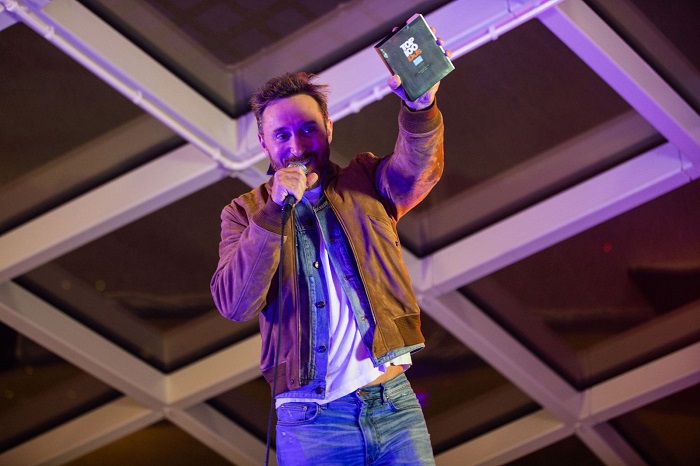 Prior to the pandemic, the Top 100 DJs Awards Ceremony was due to return to the main stage of AMF, at Amsterdam's Johan Cruijff ArenA, where the No.1 DJ is typically crowned in front of 40,000 dance music fans. Naturally a virtual solution had to be found, for the safety of the fans and staff alike. Renewing a decade-long collaboration, DJ Mag teamed up with AMF to produce the Top 100 DJs Awards show – a celebration of electronic music in Amsterdam, the city that has been host to Top 100 DJs since 2011. The show connected performances from David Guetta, Don Diablo, Afrojack, Nicky Romero, Armin Van Buuren and more across landmark locations across Amsterdam.
David Guetta presented the future of DJing with a full set entirely produced or remix by him. His performance featured a combination of live music and DJing as David Guetta played each song as an original version made by him in his Future Rave sound.
In an innovative new partnership with Snapchat, dance music fans were able to celebrate David Guetta's crowning in augmented reality (AR) thanks to the release of two exclusive Snapchat Lenses. The first – a Landmarker Lens, creates a special moment in the city that has been home to Top 100 DJs since 2011. Launched exclusively during the awards show, the Lens reveals the No.1 DJ in augmented reality on Amsterdam's iconic Royal Palace, turning the building into a speaker-covered stage set with David Guetta performing on top.
The second – a globally available Sky Lens projects David Guetta into the sky using Snapchat's augmented reality technology. Snapchat users can bring the No.1 DJ experience to their phones by opening up the Snapchat camera and selecting the sky Lens on the carousel.
Also new for 2020, Top 100 DJs announced an official partnership with VirtualDJ. With more than a hundred million downloads, VirtualDJ is by far the most-used DJ software on the market, and has a recognized history of technical innovations that have shaped digital DJing for the past 20 years.
This year, VirtualDJ is the talk of the industry for introducing a game-changing technology, real-time stem separation, in their DJ software. This new technology is opening a new frontier for DJing that will deeply impact how DJs can mix in the years to come, and felt like the natural companion this year to the world's leading DJ poll. Throughout 2020's Top 100 DJs campaign, DJ Mag has produced a series of videos featuring leading artists from the poll, getting hands-on with this game-changing technology.
ANALYSING 2020'S TOP 100 DJS RESULTS
Elsewhere in the top poll, last year's winners Dimitri Vegas & Like Mike are the Highest Group at No.2, Armin van Buuren is again Highest Trance (unchanged at No.4), and Don Diablo is again Highest Future House DJ (No.6). The big news is Brazilian hotshot ALOK busting in at No.5, effectively switching places with Marshmello who slides down to No.11. Aoki and Afrojack are both slightly up, while Tiesto slides out of the top ten for the first time in 20 years. The trumpet-toting Timmy Trumpet, meanwhile, tiptoes into the top ten for the first time.
The 11-20 segment of the chart hasn't changed that much from last year, although KSHMR, R3hab, W&W, Skrillex, Calvin Harris and Above & Beyond are all up. NERVO have jumped four places to No.20 and remain the highest placing female act in the Top 100. Will this still be the case next year, though, as Charlotte de Witte has leapt a whopping-great 42 places this year, making her both the Highest Climber and the Highest Techno DJ in the poll? Charlotte has also overtaken Carl Cox at the apex of the Alternative Top 100 DJs poll.
Masked marauder Claptone is again the Highest House DJ this year, up a healthy 12 places to No.41. And Canadian prodigy Rezz is the Highest New Entry, in at No.57. She's closely followed by other high house and techno new entries — Amelie Lens (in at No.59), Jamie Jones (in at No.68) and Nora En Pure (No.73). There are 18 new entries into the Top 100 in total this year, including for DJs you might've assumed had been in it already such as Green Velvet and Sunnery James & Ryan Marciano.
Despite dropping a few places, Angerfist regains the Highest Hard DJ award by virtue of 2019's winner Headhunterz sliding 17 places. Hardstyle can be such a visceral, in-the-flesh experience that it wouldn't be surprising to hear that all hard DJs dropped places in a fallow year where there weren't really any live shows. But Radical Redemption and Brennan Heart have bucked that notion — the two hardstyle jocks are the only two re-entries into the Top 100 for 2020.
This edition of the Top 100 DJs is the most diverse for many years — ever since the 1990s, when a swathe of foundation house and techno DJs would make the chart, and/or a load of drum & bass spinners. Before casting votes this year, DJ Mag actively encouraged people to think both about the diverse roots of our scene and how female and Black DJs have long been under-represented in the poll. And the results have borne out their stated desire for the scene's diversity to be better reflected.
Sixteen Black/POC DJs have charted in the Top 100 this year, the highest proportion for well over 20 years. And there are thirteen female DJs in the Top 100 this year (up from ten last year), which is the highest percentage number ever. These figures, coupled with clear statements from most DJs in their Top 100 profile about how unacceptable racism is in the global scene, and commitments to increase diversity through their own actions, indicates that the direction of travel is definitely moving the right way.
Votes came from 232 different countries, including principalities and islands. As an indication of how truly global the poll is, the figures include 50 votes from Greenland, 52 votes from San Marino, 924 from Syria, and one vote from the Vatican City! Europe and the United States pulled in the most votes, closely followed by Latin American countries, specifically Brazil and Mexico but also Argentina, Ecuador, Peru and Guatemala.
In Asia, India was again the largest voting country but, following the launch of a dedicated China voting site (djmagvote.cn), votes from China were up by 480% this year. Other major Asian markets driving votes include Vietnam, Japan, South Korea and Myanmar. Votes came in from almost every single African nation, but the continent's most northerly and southerly points (Morocco and South Africa) shared the majority of the votes.