Charlotte de Witte has taken the No.1 spot in this year's Alternative Top 100 DJs 2020, powered by Beatport. In a landmark moment for the whole electronic music scene, the Belgian techno DJ is the first female artist to win a DJ Mag Top 100 DJs poll since Smokin' Jo took the title back in 1992, when the poll was still conducted entirely by DJ Mag's in-house staff rather than by public vote.
The Belgian techno star shot up from the No.7 spot to dethrone Carl Cox, who has claimed the No.1 title every year since the poll launched in 2018.
Charlotte de Witte said: "In what has probably been the most alienating year for all of us, I felt that there was, more than ever, the need to stay connected and united through music. Without clubs and festivals around, I would deeply like to thank everyone who enabled me to do so by watching the livestreams and supporting the new releases. There's great power in music left still, and we will be together again. Stronger than ever."
DJ Mag's Alternative Top 100 DJs, powered by Beatport is an annual ranking of the world's biggest house and techno artists. The poll is formulated by combining vote data from the Top 100 DJs poll, cross-referenced with Beatport sales data and a genre-filter to create a ranking to celebrate the contribution of house and techno DJs.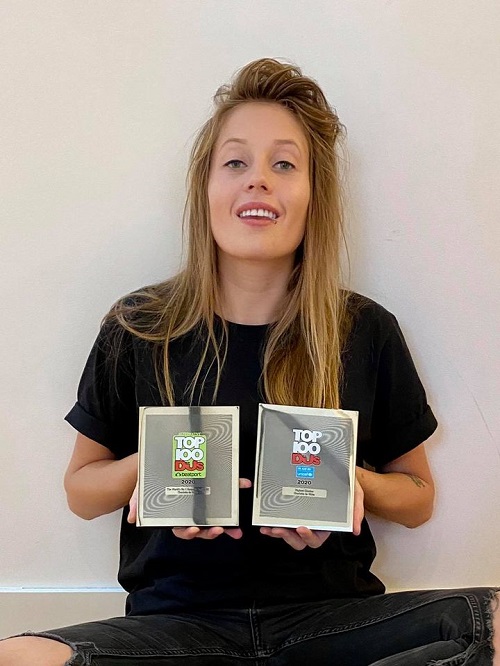 Charlotte de Witte also climbed a huge 42 spots to No.34 in the original Top 100 DJs poll this year, having debuted at No.76 in 2019. Her swift ascent has landed her the titles of Highest Climber and Highest Techno DJ in this year's poll.
It's certainly an impressive feat to achieve so quickly — one reminiscent of EDM acts like Martin Garrix, who shot to the top of the main poll in just a few years himself. It's a moment that's indicative of techno's rise to becoming the global powerhouse it is today.
De Witte sees the link between EDM and techno herself. She points to festivals like Tomorrowland giving techno DJs — herself included — more mainstage slots, opening EDM audiences up to the sound. Meanwhile, European techno events like Awakenings and Timewarp have grown exponentially. "The platform has just become much bigger," she says. "It's out of the sweaty nightclubs and onto the festival stages — massive festival stages with massive productions. I think those factors help a genre grow a lot."
That's not to take away from de Witte's own efforts, however. Over the past five years, she's built herself up through regular releases and relentless touring. She launched her own KNTXT club-night, which ran at Brussels institution Fuse, and this January celebrated its fifth anniversary at Kompass club in her hometown of Ghent.
Last year, KNTXT became a label and so far has put out seven releases, including a joint drop between de Witte and veteran DJ Chris Liebing, EPs from Monoloc and Alignment, and two by de Witte this year: the stripped-back 'Return To Nowhere' EP in June and four-track thumper 'Rave On Time' in September. She also dropped an EP via Len Faki's revered Figure label back in February, two remixes ('Rave' and 'Trance' versions) of Jerome Isma-Ae's 'Hold That Sucker Down' on Armada in April, and has another top-secret remix ready to drop soon; plus a surprise on her label KNTXT.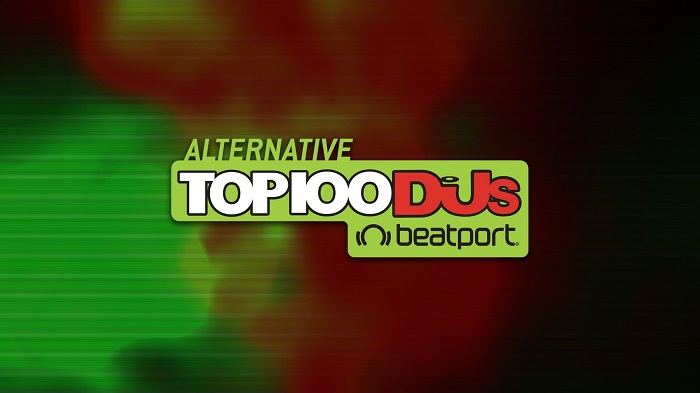 While much of that music was produced at the tail end of 2019, de Witte has been using the extra time during lockdown to get back in the studio too. "I have some ideas for future [techno] EPs, but also besides that I'm leaning a bit more towards other electronic music, like more ambient or just something more experimental," she says, "because we cannot go clubbing [so] I don't fully experience this techno vibe anymore … It's a nice experimental phase."
De Witte has also been taking the time to reset. She explains how, though it had made her "super happy" at first, during her last tour before lockdown she realised the constant travelling and lack of sleep was getting "too heavy". When lockdown hit, she took the opportunity to change her lifestyle. "I went on a detox, meaning not drinking alcoholic drinks," she says. "A lot of home cooking — I'm a foodie, I love cooking — so just eating healthy, having a normal sleep cycle, going to bed at 11, waking up at 7 or 8 without an alarm, working out a bit, just trying to be really, really healthy."
The switch to being stuck at home was still a bit of a shock to the system though, and she's thankful for having loved ones around her: "I think without them it would have turned out differently for me, I think it would have been really rough. I would have just fallen into a deep hole of confusion, which I was luckily able to avoid because of that."
De Witte also jumped into live streaming early in the crisis, playing from an empty Kompass club way back in March. She later launched her own stream series titled New Form, which saw her play from the rooftop of her apartment and the battlements of Gravensteen castle in Ghent. "That's like a really big thing to cross off my list, because as a kid I used to go there all the time," she says of the latter. "In January, I got made an honorary Citizen of Ghent, my hometown, so I think because of that connection I was able to live stream from this beautiful medieval castle." She went on to stream from another castle — Mogren Fortress in Montenegro — in September.
For now, she finds hope where she can. With her Alternative Top 100 DJs win, de Witte is at least heading into 2021 on a relative high. "I hope going into spring 2021, times will change," she tells DJ Mag. "And if they do, I'm sure that it will be crazy, people will be so happy."
Charlotte de Witte featured on the DJ Mag cover in 2017. At the end of that interview, DJ Mag posed a question: Would it be established techno titans or the new wave who shape the future of techno? In 2020, it seems the public has answered firmly for the latter.
Check out the full Alternative Top 100 DJs results at the link.