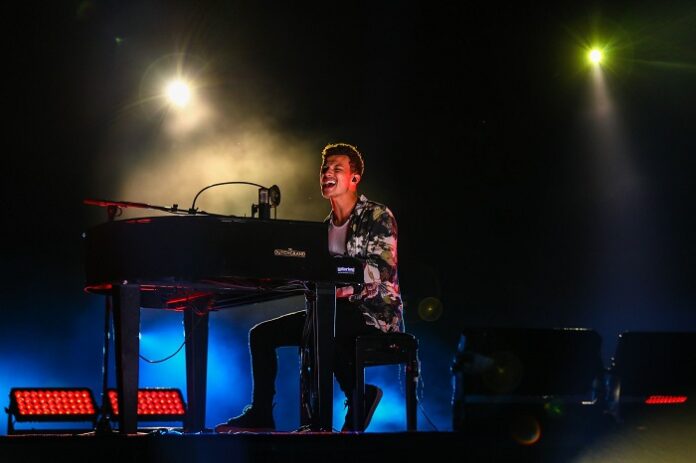 On Saturday 7th November, over 7 million fans from all across the globe tuned into the virtual event of the year – AMF presents Top 100 DJs Awards 2020. It showcased the biggest DJ talent and featured a very special show opening by a talented new artist.
The emotional performance by Dutch breakout talent Avalan from an empty Johan Cruijff ArenA marked a tribute to the fans who were unable to party in the iconic venue due to the circumstances that the world has found itself in during recent times. The beautiful melodies and inspiring lyrics lifted the spirits of fans who tuned in worldwide and left fans wondering more about the artist behind the beautiful track.
Valentijn Hoogwerf, better known by his stage name Avalan, is a 24-year-old Amsterdam born DJ, producer and vocalist. Avalan developed a love for music at a very young age as a result of a musical family background. He started exploring his music skills by studying multiple instruments such as piano and guitar and his talent was undeniably bound to take him to great heights in the industry.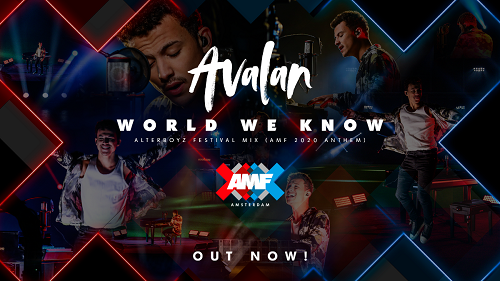 He first stepped into the limelight in 2018 under his stage name Avalan, after having worked on multiple projects by a number of industry leaders. Avalan delivered an impressive live set during AMF 2018 where his talent was first noticed by the worldwide audience. In 2019 he locked himself up for most of the year to finetune his records and to focus on shaping and perfecting his sound. The hard-work and dedication paid off as it led to a collaboration with trance legend Armin van Buuren at the end of 2019. The worldwide hit track was 'Sucker for Love' and it was also featured on Armin's latest album: 'Balance'.
The collaboration with Armin van Buuren was so well received by audiences that it led to a full United States tour alongside Armin in 2020 right before the impact of the pandemic affected the logistics of music tours.
During the challenging times that followed in 2020, Avalan went back to the studio and wrote and produced a large number of songs in anticipation of potential shows in 2021. As part of that process, he was inspired to create a track that best describes the feeling of being quarantined and the lack of freedom the world was faced to confront. The track is 'World We Know' and its powerful AlterBoyz remix is the official AMF 2020 anthem.
The remix brings out the distinctive qualities of the original track, starting off with soft delicate piano notes paired with an emotional soundscape that is enhanced by Avalan's subtle yet sophisticated vocals alongside the breath-taking progressive melody. It then progresses to a compelling bassline with a powerful kick drum and lively synths that perfectly encapsulate the electric energy of the live AMF experience making it the perfect anthem for the festival.
Listen to the track below!