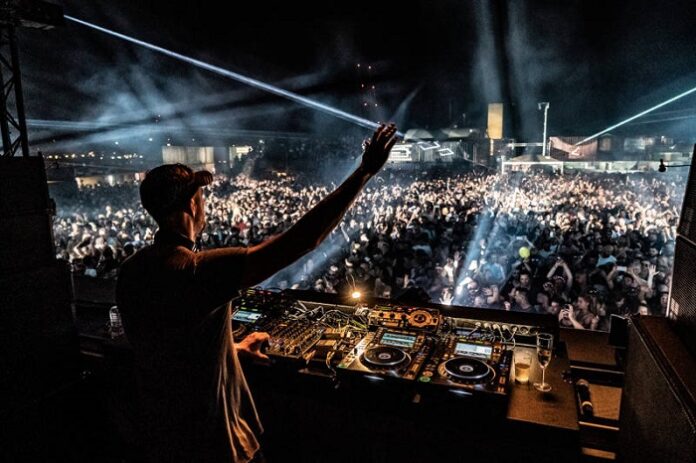 As a tumultuous year draws to a close, Drumcode looks ahead to 2021, cautiously optimistic of a return to the dancefloor. The team behind DC is thrilled to announce Drumcode Festival 2021 Malta, their first 4-day event 16-19 September.
Over 40+ artists from the Drumcode family and beyond will play the four-day event headlined by Adam Beyer, who's invited the cream of the world's techno crop to join him, led by Richie Hawtin, Ben Klock, Maceo Plex and Chris Liebing, who'll play alongside his collective of DC artists over eight stages.
Highlights include a live performance from Kevin Saunderson's legendary E-Dancer project, while Chicago luminary DJ Rush makes his Drumcode event debut. We're likewise full of anticipation for Wehbba's Live Station performance, with the vital DC artist set to make his live debut in 2021.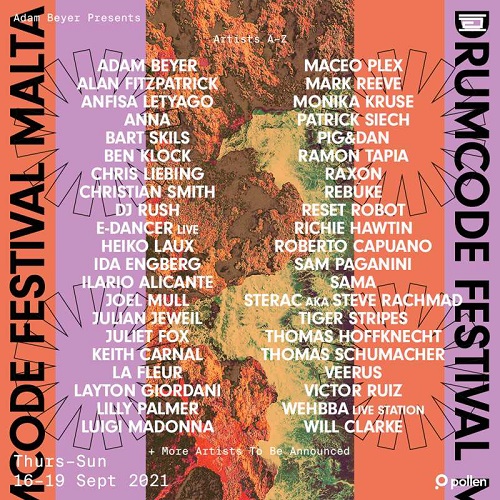 Auspiciously the Malta festival will see the Drumcode event debuts of Rebūke, Raxon and Will Clarke, all of which landed multiple standout releases for the label in the last 18 months.
Other anticipated appearances include perennial crowd favourite Monika Kruse, who was a late withdrawal from the 2019 Amsterdam festival due to illness, ANNA who crushed it with a pair of sets at DC Festival in 2019 and popular rising talents Anfisa Letyago, Lilly Palmer and Juliet Fox, all of which make their debuts.
Iconic Dutch producer Steve Rachmad aka Sterac is likewise a welcome debutant, bringing his soulful take on techno to Malta's sunny climes. La Fleur will take thing in a groovier direction, making a return after featuring at the inaugural festival in Amsterdam in 2018.
Core Drumcode favourites Bart Skils, Layton Giordani, Alan Fitzpatrick, Ida Engberg, Pig&Dan, Joel Mull, Thomas Schumacher, Luigi Madonna, Ilario Alicante, Victor Ruiz and Julian Jeweil are all locked and loaded for the festival.
Outside the regular festival programming, they'll be taking over the island with boat and hotel parties scheduled throughout the four days, culminating in the most comprehensive and unique Drumcode event to date. Deposits start at 10€ and total price for the festival starts from 289€ including accommodation. It goes without say; this event will sell out.
"We've missed you. Our Drumcode Festival series continues… see you in Malta next September #drumcode4life" — Adam Beyer.
Please note, this event runs parallel with Drumcode Festival Amsterdam (which is plotting a return!).