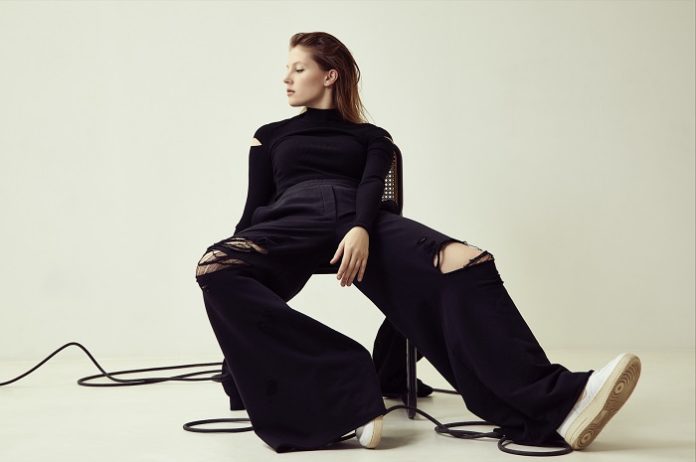 To mark its one year anniversary, Charlotte de Witte's KNTXT is to kick off a new annual Collector's Box series that will feature all the releases from the previous 12 months as well as a special white label vinyl.
Despite the global pandemic, it has been another standout year for Charlotte, whose label has continued to serve up techno from the cutting edge. She has played some high profile streams during lockdown and recently got voted as the World's Number 1 DJ by DJ Mag's Alternative Top 100 poll. As well as this she just picked up the award for Best Producer at the Red Bull Elektropedia Awards, her Selected EP picked up the silver medal in the Best EP category and she was awarded bronze in the Artist of the Year category. All this comes a matter of weeks before she is due to play the Virtual Festival Main Stage of Tomorrowland on New Year's Eve.
This first special edition Collector's Box features releases KNTXT001 through to KNTXT007 and will only be on sale for a limited time with a limited amount of copies made. That means Charlotte's collaborative EP with techno legend Chris Liebing, as well as her solo EPs Selected, Pressure, Return To Nowhere and Rave On Time are included, along with music by Monoloc and Alignment. All of KNTXT's output traverses shadowy techno landscapes with cinematic sound design, powerful drum programming and absorbing late night atmospheres.
The special one-track White Label release will only be available with the Collector's Box and will take the catalogue number KNTXTW01. The first track for 2020's edition is called 'Lighthouse' and is another fierce techno offering from the Belgian powerhouse.
Charlotte's headphone partnership with AIAIAI is something she is very excited to announce, and will be available exclusively from the link and pay homage to the power of music and self-expression. There will be 500 available and they are a unique variant based on AIAIAI's award winning TMA-2 DJ headphones used by artists, producers and DJs like Charlotte de Witte across the globe.
"My AIAIAI headphones have been by my side for all my adventures these last couple of years," de Witte said.
"I like using these headphones most for DJing and they have become a part of my everyday life. Doing this collaboration with AIAIAI and sharing our views on design was a very fascinating process. We created a timeless design for a brand of headphones that I enjoy using dearly. I'm very proud to share these headphones with the world!"
This is a standout package that showcases what a fantastic first year the KNTXT label has had.
The first Collector's Box will be available exclusively from the link on December 4th 2020 and features music from Charlotte, Chris Liebing, Monoloc and Alignment as well as the debut white label track from Charlotte herself.
Charlotte also is very excited to announce her collaboration with acclaimed headphone manufacturers AIAIAI on the design of a special, custom made headphone which will be available exclusively from the link.