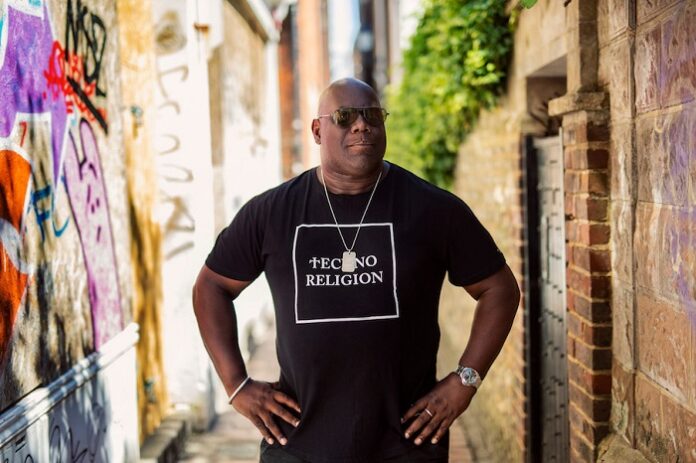 Following the success of their previous live stream events in association with Beatport, ADE and Mysteryland Festival earlier this year, Carl Cox and Christopher Coe's revered Awesome Soundwave label proudly present their third and final 2020 live stream event – supported by Amsterdam Dance Event- ADE and Funktion-One – on Saturday 19th December to end this unprecedented year on a high.
As the Coronavirus crisis has brought a total reset to the music industry and serious challenges around the world, the label felt it would be timely to gift an early Christmas present in the form of a musical celebration, celebrating the artists who never give up on their passion regardless of the circumstances alongside raising money for Crisis Kitchen Bali in their ongoing effort to feed the local Balinese people who have lost everything due to this pandemic.
The special live stream showcase will feature 8 hours of music brought to you by some of the label's diverse roster of talented live artists plus guest sets from their honourable extended family of performers.
The full lineup includes: the label's head honchos Carl Cox – who's been perfecting his new live set throughout lockdown to make this broadcast one for the books – and Christopher Coe, Germany's Hannes Bieger, the UK's Saytek, Poland's An On Bast – who'll be releasing her new 'Back To The Garden' EP on 19th December, Dutch DJ and producer De Sluwe Vos, and Australia's Honeysmack, Oolluu and Digital Afrika.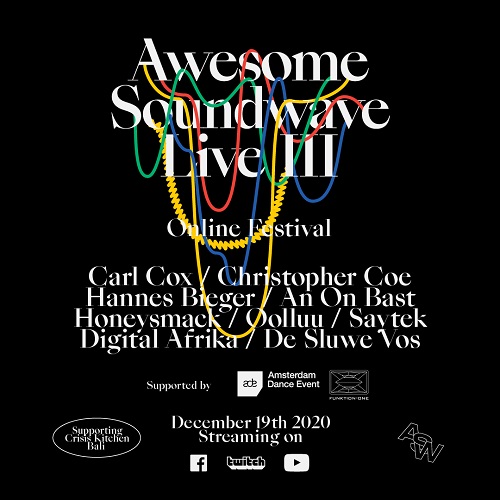 ASWLive III comes to you powered by Funktion-One's latest, not yet released, innovations – Evo X and BR124. EVO X is a new generation of loudspeaker from Funktion-One. It is a fully horn-loaded, three-way, full range enclosure that delivers exceptional clarity, detail and stereo dimension.
It is designed and engineered to give up to 10 times more sound from the same amount of amplifier energy as standard speaker enclosures, meaning it has eco credentials too. Evo X doesn't just offer a big sound from a small box, it is alive and emotionally engaging.
The Funktion-One BR124 is the bass reflex version of the mighty F124. It's a highly tuned enclosure featuring a custom, Funktion-One designed double voice coil 24-inch driver. The BR124's enormous horsepower provides such tight control that even the lowest frequencies are dynamic and very well defined.
Designed by the legendary Tony Andrews and the Funktion-One design team, these speakers are truly awe inspiring.
Crisis Kitchen Bali – a small grassroots direct action organisation set up this year to deal with the ongoing crisis – has been handpicked by the label due to their ongoing relationship and therefore know all money raised will be directly spent buying fresh food and distributed to those in dire and immediate need. Bali's local economy, one that depends heavily on tourism, has ground to a halt and the locals who work hard and live frugally now have no income and are starting to starve – so, even the smallest donation could dramatically improve someone's life.
Furthermore, all money from purchases of 'Carl Cox Mixes Awesome Soundwave' made on 19th December – the same day of the stream – via Awesome Soundwave's Bandcamp store or online shop will also go to Crisis Kitchen Bali.