Romania's dance music gem UNTOLD, is launching a brand new entertainment concept and offers those eager for exclusive experiences, this time on water, "UNTOLD Odyssey", a festival organized on a cruise ship in the Mediterranean Sea.
The cruise ship will travel to top destinations on the world map of entertainment – Rome, Ibiza, and Barcelona. The line-up will be exceptional as always, and some of the greatest artists and DJs in the world, who already made unforgettable shows at UNTOLD festival, will be on board.
The first edition of UNTOLD Odyssey will take place from 9th to 13th June 2021 and is the first project of this kind for UNTOLD. During the 5 days of the cruise, those who will be lucky enough to score a ticket and be on board will be privileged with live concerts, a breathtaking fireworks shows and experiences that will make this trip a memorable one.
Besides the experience on the sea, UNTOLD Odyssey will host 5 music scenes, from EDM to Techno and Trance music, 10 restaurants included in the rate and 7 gourmet restaurants, dozens of bars and lounge areas, swimming pools, spa halls, aqua park, fitness gym, running and bowling alleys, basketball and football fields, mini golf, bungee jumping, game rooms, casino, beauty salons, art galleries, a library, and luxury shops.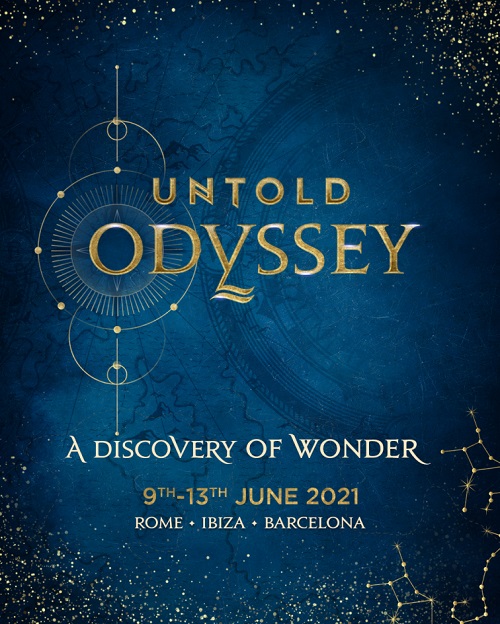 During the cruise, the hard-working organizers behind UNTOLD and Neversea festival will implement the safest protocols for everyone's safety and health during these difficult times due to COVID-19 outbreak.
They are ready to follow all the measures and procedures recommended by the World Health Organization- WHO and international authorities, perform rapid testing and PCR testing of all passengers before boarding, have the latest technologies, mobility bracelets with sensors of motion, top medical equipment, medical care available 24/24 hours, isolation and treatment areas for any symptoms.
The cruise ship will have onboard a PCR lab and capacity for rapid testing. Also, the air conditioning system has been completely modified so that the air does not recirculate from one room to another but is 100% fresh air.
A very important aspect is the fact that the organizers and local authorities signed agreements, excluding situations in which the ship would not be received in ports due to the existence of any case of COVID-19 on board.
The passengers have to come with PCR tests, made with a maximum of 48 hours before boarding. At the arrival, all those who want to embark on the Odyssey voyage will be tested with rapid tests and PCR tests, and only the healthy ones will get up on board. Every participant will wear a mobility bracelet, with sensors of motion, that will record with who they come in contact, and in case of the slightest symptom, all the targeted passengers will be tested urgently. The cruise ship will have only 2500 passengers on board.
CRUISE PACKAGES
The passengers have at their disposal four types of travel packages: Rhapsody Class, Charmed Class, Euphoria Class, and Elysium Class. Depending on the chosen package, the festival-goers can have access to the private pool, sun terrace, or private dinners with their favorite artists.
Those who want to purchase cruise packages can find them HERE!
Watch the official UNTOLD presents Odyssey 2021 trailer below and prepare yourselves for a once in a lifetime experience next summer!