Barely a month has passed since Armin van Buuren teamed up with Duncan Laurence and got the world acquainted with 'Feel Something', but the five-time #1 DJ in the world isn't touted as one of dance music's most prolific acts for nothing.
Today, the Dutchman released his 'Euthymia EP', a diverse seven-track collection that underlines the broad stylistic range of his production capabilities. It also spotlights the fact that no one else but him can decide which musical road to take, as reflected by the EP's artwork design and accompanying videos.
Comprising seven outstanding tracks, Armin van Buuren's 'Euthymia EP' is a display of sheer musicality and artistry. Fronted by fan favorites such as 'Need You Now' (feat. Jake Reese), 'Feel Something' (feat. Duncan Laurence) and 'Should I Wait' (with Avalan), this EP allows for a detailed look into the mind of a creator who isn't afraid to blend styles and cross borders.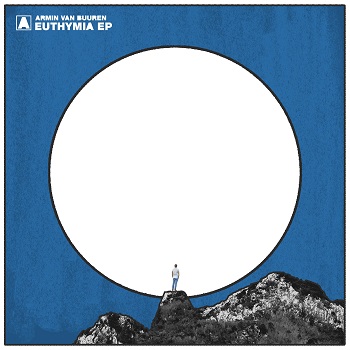 Speaking about the new EP Armin said:
"Each of the tracks on this EP was finished during the COVID period, representing a feeling I've had". These difficult times have helped me realize how lucky I am to be doing what I do, that there's no reason to stray from the path I've chosen to take.
It has always been about good music and having a lot of fun in the studio for me, and the 'Euthymia EP' is my way of cherishing where I'm at musically right now. It's where I find my internal calm and contentment, as reflected by its title. I hope this EP brings you some light in these strange times, and I hope to be able to share these tracks with you on a dance floor somewhere soon."
Listen to the EP below.