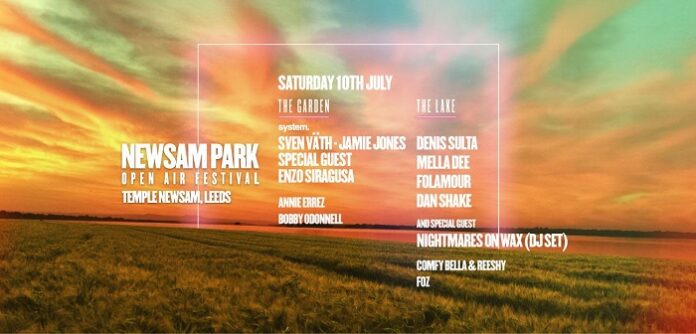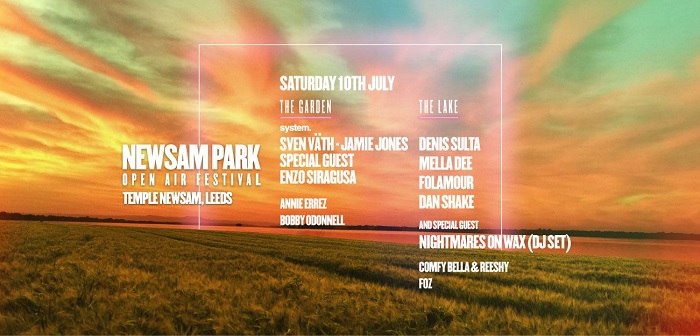 One day and night. Two stages. World class production and one of the finest locations on God's earth… Newsam Park Festival in Leeds is going to be the huge release all dance music lovers need in their life in 2021 and it is 100% going to happen on July 10th having been sanctioned by all relevant authorities and will happen.
The team behind the festival has used the last year to create something truly special featuring a world class line up that will bring everyone back together to dance once more. The likes of Sven Vath, Jamie Jones. Enzo Siragusa, Denis Sulta, Mello Dee, Folamour, Dan Shake, Nightmares on Wax and more are all playing across two gorgeous, natural stages in rolling green landscapes – The Garden and The Lake – with a final capacity to be decided closer to the time pending the efficacy of the COVID-19 vaccine program.
Although everyone fervently hopes the worst might be over, tickets are sold on a first come first serve basis at this stage so it' is not about early birds – it is simply about being there. If you have already bought a ticket for the Saturday or Sunday ticket for next year already it will still be valid, if you bought a weekend ticket half the value will be refunded.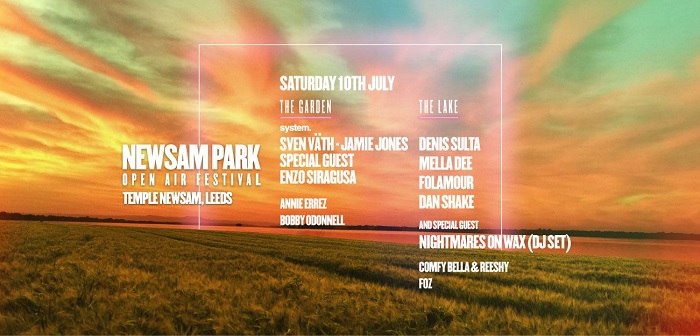 We will be dancing together again on the 10th July. Make sure you join in, because it has been too long.
Make sure you sign up now for the first set of tickets via the link which go on sale next Monday 21st December at 5pm starting from £40.