The world had to miss the majestic chin cushion and refined musical taste of one of its most well-groomed labels for a while, but The Bearded Man is making his hotly anticipated return after a one-year hiatus.
Armed with a batch of new tunes – this includes the 2021 edit of Nicolas Haelg and Marie Beeckman's 'Gravity' and a brand-new 'Best Of' album that highlights the hits of old, the label rises again to offer dance music lovers a step-by-step guide to making this new year the best one yet.
Signaling the return of The Bearded Man with his offering, Nicolas Haelg comes up trumps with a fresh version of his 2015 release. With added funk feel and more uptempo grooves underlining the soulful vibes and authentic vocals of Marie Beeckman, this 2021 edit of 'Gravity' is designed to pulls listeners in big time as it coincides with the revival of the label he released the original song on five years back.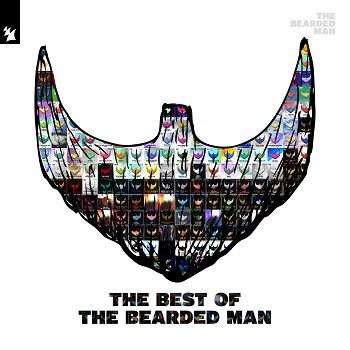 Nicolas Haelg: "Even five years after its original release, I still receive massive feedback on my track 'Gravity'. It's one of my most streamed tracks across platforms, and I was always a bit disturbed about the kick not being perfect. I always wanted to go back in time and use a softer one, especially when the track got placed in so many playlists.
So when I heard about the label relaunch of The Bearded Man, which by the way pushed me hard and helped me build a lot of momentum for my song 'Something Good' back in 2015, I was more than happy to play my part with a new version of 'Gravity'. Hope you guys dig it."
Running from its launch in 2014 to the start of its one-year hiatus at the end of 2019, The Bearded Man has seen its fair share of global hits and viral tracks in its first five-year period, garnering over 1.5 billion streams through the tracks released on the imprint.
Among those were internationally acclaimed records such as Lost Frequencies' 'Are You With Me' (38x platinum worldwide) and 'Reality' (19x platinum worldwide), Dennis Kruissen's viral Tiktok hit 'Falling In Love' and DIMMI & ZEEBA's gold-certified 'Found U', as well as singles from Kav Verhouzer ('Get What You Came For') and Harold van Lennep ('Liberation') that racked up tens of millions of plays across the most popular streaming platforms. All of these tracks can be found on the 'The Best Of The Bearded Man' album.
Maykel Piron, CEO Armada Music: "The Bearded Man has always been one of our most colorful labels and we're super excited to see it making its return to the scene. We feel that the label's upbeat vibes and lighthearted attitude are especially welcome in times like these and truly believe that the best way to start off this revival is with a track as infectious and positive as this 2021 edit of Nicolas Haelg and Marie Beeckman's 'Gravity'."
Listen to the tracks below.
Listen to 'The Best Of The Bearded Man'
Tracklist 'The Best Of The Bearded Man'
01 Lost Frequencies – Are You With Me
02 Dennis Kruissen feat. Drew Love – Falling In Love
03 DIMMI & Zeeba – Found U
04 Sebastien & Boy Tedson – Music In You
05 MÖWE & Daniel Nitt – Lovers Friends
06 Y.V.E. 48 – Montrose Ave
07 Kav Verhouzer feat. BullySongs – Get What You Came For
08 Saje – Lost Tonight
09 Harold van Lennep – Liberation
10 Clément Bcx – Miracle In The Middle Of My Heart
11 Mazde – Wicked Winds
12 Clément Leroux feat. Emma Hoet – U Got My Heart
13 Lost Frequencies feat. Janieck Devy – Reality
14 Seizo – Oh baby
15 Boy Kiss Girl – Ocean