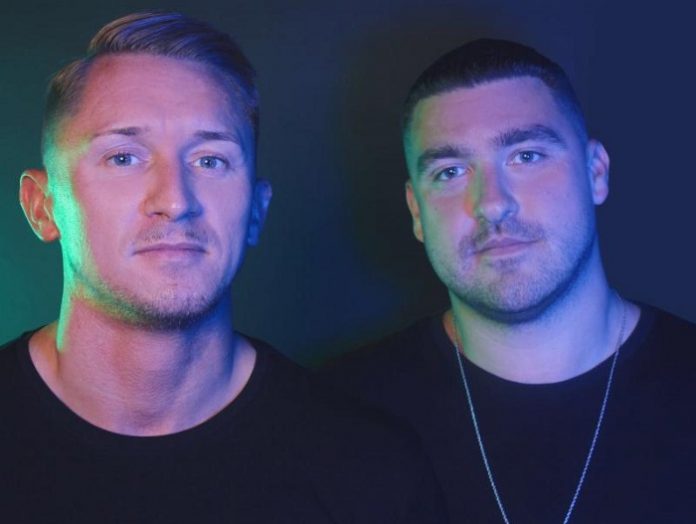 Multi-platinum, Grammy nominated DJ & producer duo CamelPhat have unveiled the eclectic remix package for their latest single 'Easier', a collaboration with Lancaster band LOWES.
The single receives three stunning reworks from MK, Sub Focus and a very special acoustic version. MK is the first to spin his own take on the original coating his edit in a warm four-to-the-floor style which his signature blend of driven house has become famed for. The mix is of stark contrast to the rumbling tones of legendary drum and bass producer Sub Focus' rework, who adds waves of euphoria and a hefty bassline to the original. Rounding off the package with a chilled acoustic version of the track, the stripped-back production highlights several key instrumental elements of the release, whilst focusing on the powerful vocals of LOWES frontwoman Evie Plumb
'Easier' is taken from CamelPhat's highly anticipated debut album 'Dark Matter', which was one of the biggest indie/electronic crossover albums released last year. The record features a host of A-list collaborations as well as new and upcoming artists, including the legendary Noel Gallagher, Jake Bugg, Yannis Philipakkis as well as Skream, Eli & Fur and Will Easton.
The duo will be embarking on their biggest ever UK headline tour to date this year which has already sold over 20,000 tickets. The Grammy nominated pair will bring their widely acclaimed sound across the UK playing in Liverpool, Bristol, Glasgow, Newcastle and Leeds before rounding the tour off with a mammoth performance at London's The SSE Arena Wembley on 17th April, making history as the first house act to ever headline the iconic venue.
Having established themselves as one of the most in-demand dance acts around, CamelPhat have enjoyed stellar success over the past few years. Making their mark with their 2017 Grammy-nominated hit Cola, the Liverpool duo have continued to release huge hits such as 'Hypercolour' with Foals frontman Yannis Philippakis, Breathe, Panic Room ft Au/Ra, Rabbit Hole, and 'Be Someone' alongside Jake Bugg.
Listen to the remixes below.