Exactly twelve days ago – not coincidentally on Valentine's Day – the hearts of dance music lovers of all walks of life skipped a beat; Alesso and Armin van Buuren teased that they'd be releasing their first-ever collaboration soon.
Fast-forward a short but intense twelve-day wait and that hotly anticipated moment has arrived, with the Grammy-nominated Swede and the five-time #1 DJ in the world officially releasing their debut collab on Armada Music: 'Leave A Little Love'.
Coming with an official music video that shows the two leading industry figures racing through their respective home countries (Sweden and the Netherlands) in a virtual world, 'Leave A Little Love' sees Alesso and Armin van Buuren fully live up to the sky-high expectations for a collab of such magnitude.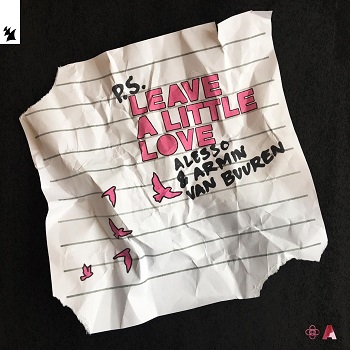 Sporting a club-tailored instrumental backdrop, super-catchy vocal lines and even a tonal transposition that lifts up listeners in the final stage of the song, their joint effort ticks all the boxes of a bona fide summer anthem.
"After years of Armin and I sharing festival stages around the world, we decided it was time for us to join forces and write a big dance song for the fans", Alesso says. "We hope they enjoy it!"
"Everything just came together effortlessly in the studio", Armin van Buuren adds. "I'm proud that we get to share 'Leave A Little Love' with the world today, because everybody deserve a bit of love in their lives."
Listen to the track below.