Charlotte de Witte's unstoppable KNTXT label is opening itself up to demo submissions for the first time ever.
Between March 15th and March 21st 2021, anyone will be able to send in their music, with the best of the best being selected for a full release on the label. This will be the first in what will become a much anticipated and potentially career-changing annual tradition and full details can be found at the link.
Until now, it has been Belgian powerhouse Charlotte who has carefully curated the entire output of the label. Despite the global pandemic, this continued at a fine pace in the last year, with standout EPs from the boss including Rave On Time and Return To Nowhere, as well as music from red hot new signings Alignment and long time innovator Monoloc.
All of this has helped quickly establish the label at the forefront of the techno scene. KNTXT is now known around the world for a focussed, stylish sound that is immediately identifiable but never derivative. Now, for one week only each and every year, you are guaranteed the full attention of Charlotte as she looks to add the most standout talents to the KNTXT roster.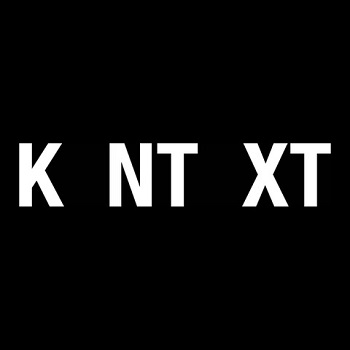 She says of the annual competition, "KNTXT stands for purity, strength and progression, within a vibrant and ever evolving techno scene. It's very important to us to offer a platform for other artists. There are so many exciting talents around and they deserve to be heard."
Alignment and ONYVAA are artists who have recently been signed by the label, so know the impact it has had on their career. Alignment says, "KNTXT is a great platform for fresh upcoming artists who deserve extra visibility. My releases worked out great and I am pleased how it could expand my listener circle. Can't wait for the next one!"
ONYVAA adds, "KNTXT is definitely one of the most professional and on point techno labels out there with huge impact. Only amazing things to say about these guys! Really excited with how my release went with them recently and was definitely my most successful release so far. Straight fire."
Demo submissions will be accepted from 10:00 AM CET Monday March 15th until Sunday 21st March at 23:00 CET. All you have to do is fill in the online form, upload 320kbps mp3s to Soundcloud, full tracks, no snippets. Demo submissions by email are not accepted. The label will only reply to those who are selected.
This is a rare opportunity to get right to the heart of one of techno's foremost labels. Have you got the skills and the sound to get signed? There's only one thing to do to find out…