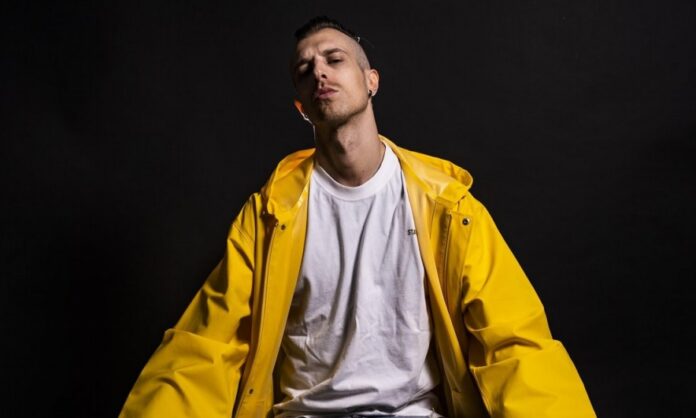 Stop what you're doing because you'll really want to hear this one! Swoon recordings reinforces their international presence in 2021 with an amazing EP titled 'My Fandango' from super-talented DJ and producer, Jeff Eveline. 
'My Fandango' explores dramatic yet smooth melodies with dark drum fills and enticing vocals. Jelico steps up for remix duties, emphasizing the thick bass lines and adding energy to the mid and hi range creating a fitting dance floor groover.
The second track from Eveline, 'Wandering Gas' delivers a sultry yet mysterious follow up with indistinct vocals and grainy effects leaving the listener captivated.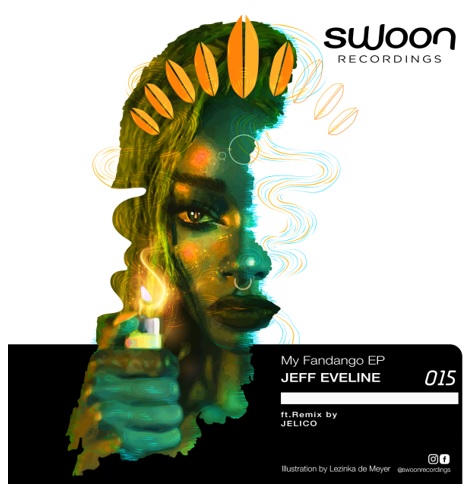 Here's what Jeff had to say about his brand new EP "My Fandango":
"The story behind "My Fandango" is about a tangled love relationship. She's a young black woman who lives her life and feelings with frustration, in a sort of upside-down world. Something like a spinning life in a coin laundry.
Also, people be judging her for the color of her skin, and that makes her feel more uncomfortable than ever, but out of all of this drama, she be experiencing new sights of joy thanks to her passion for dancing. The music takes her body and mind into a fictional reality where she rides her wave to become a queen, as she deserves.
I always wanted to reflect my fictitious warped thoughts in what I'm playing. My main focus to accomplish is to create a new way of tasting the dance floor, letting people overflow their feelings on long and vague tracks, composed with shadowy storyboarding.
That's why 'My fandango' is held together by hazy arpeggiators from 90s techno, dark-scale kaleidoscope pads, ghostly Arabian flutes playing a stunning psychedelic harmony, where vocals sit all over shattered with reverb and AutoTune, so they echo like the surreal visuals of an LSD trip.
The song contains zero choruses, nothing like a traditional hook, it's a melancholy lullaby repeating on a loop. A dewy-eyed, narcotized mix of spleen and hedonism, about chasing vanishing thrills in a futuristic appointed dome. I think the 'key note' is to be able to stimulate people to jump into your world. Every artist has his own 'key', hallucination is my own one – providing some welcome escapism in an era of lockdowns!"
I couldn't be happier to release this project, included a side B called 'Wandering gas', on Swoon Recordings, a brand new label founded by two heavyweight producers Jelico and Ryan Murgatroyd. It feels like the perfect home!
Speaking about the remix Eveline said:
"Last summer I sent this stuff to Philipp (MANDY), and he was so kind to get me in touch with the Swoon-family, perfectly knowing the sagacity of this great team.
I was really excited when George (Jelico) came up to me showing his likes for 'My fandango', also asking to make a remix. That made my day, literally!"
Listen to the EP here and prepare yourselves for a blasting new records from Jeff Eveline, because it doesn't look like he is slowing back anytime soon! Also, make sure to follow him on his social media account and your favorite streaming platforms.
WEBSITE
INSTAGRAM
FACEBOOK
TWITTER
RESIDENT ADVISOR
SOUNDCLOUD
SPOTIFY
YOUTUBE
BEATPORT