Our favorite dance music festival Tomorrowland, will make its long-anticipated return to the beautiful French ski resort of Alpe d'Huez for the second edition of Tomorrowland Winter in 2022.
The second edition of Tomorrowland Winter with the magical theme "The Book of Wisdom – The Frozen Chapter" was canceled due to the Coronavirus pandemic. Unfortunately, it's not possible to organize a festival in Alpe d'Huez this year either, but the hard-working team behind Tomorrowland is convinced that this will be possible again next winter.
After a 2-year break, the breathtaking festival will return in France from March 19-26, 2022 to organize the ultimate musical winter sports holiday – gathering the world's best DJs and producers in the village and on the mountains at its dazzling stages, which Tomorrowland is renowned for all around the world.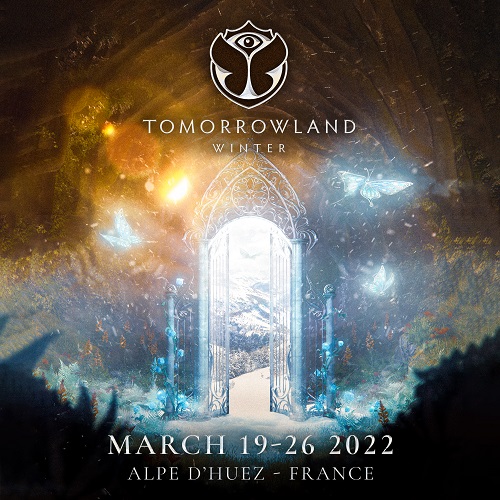 As a tribute to this year's Tomorrowland Winter, which cannot take place due to the ongoing COVID-19 pandemic, Tomorrowland will air a 2,5-hour long show with spectacular views of Alpe d'Huez and the surrounding mountains on Thursday March 25 at 16:00 CET just for your listening pleasure!
Superstar artists such as Martin Solveig x Kungs, Klingande and Ofenbach will each deliver an exclusive performance at a stunning altitude of more than 2,100 meters.
In 2019, Tomorrowland organized a very successful first ever edition of Tomorrowland Winter, bringing the entire world to Alpe d'Huez with festivalgoers from more than 90 different countries. The festival's inaugural outing in France debuted with an impressive stage production set up in the heart of the village and throughout the entire ski area, featuring more than 100 performances from the likes of Armin van Buuren, Charlotte de Witte, DJ Snake, Martin Garrix and Paul Kalkbrenner.
Each one of the stages was custom designed with a scale and style to blow visitors away, setting a record with the most magnificent stages of their kind ever built and constructed at such elevations in the mountains. The highest stage was located on Le Pic Blanc, the highest point of the Alpe d'Huez Grand Domaine Ski at a breathtaking 3,300 meters above sea level, overlooking the entire resort.
From the slopes to the stages – the result was a fabulous winter wonderland nestled in the French Alps, reaching a new and highly international audience for their first visit to Alpe d'Huez. Located in the heart of the French Alps, the Alpe d'Huez Grand Domaine Ski is the gateway to an outstanding skiing area, boasting 250 kilometers of slopes and 300 days of sunshine a year – ranked among the top-rated ski resorts in the world. At Tomorrowland Winter 2022, there will also be plenty to do for non-skiers, offering visitors all kinds of winter snow activities that don't involve skiing or snowboarding.
Mark your calendars and book your tickets because you won't want to miss this one!