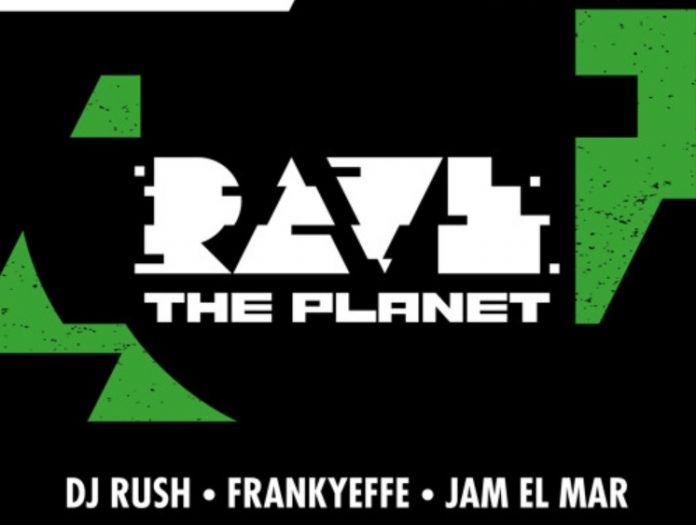 Frankyeffe's label Riot Recordings, Rave The Planet and Dr. Motte are back with the third edition of their well-known "Rave The Planet – Supporter Series."
Rave The Planet is a non-profit organisation based in Berlin dedicated to the art and culture of electronic music. Their main aims are to bring back the spirit of the Berlin Love Parade with a new, big techno parade in 2022 and to protect the electronic music culture as an UNESCO Intangible Heritage.
Joining electronic music culture from all around the globe, Riot Recordings's Rave The Planet – Supporters Series features music from super-talented artists from all around the world, whose ethos matches that of Rave The Planet.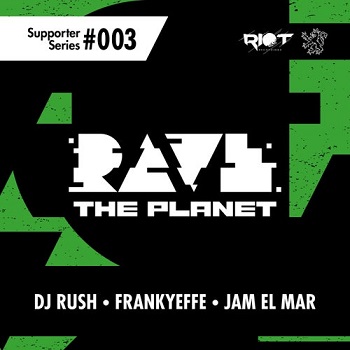 This latest release features three incredible solo tracks by Chicago dance music legend DJ Rush, Germany's Jam El Mar, and Riot Recordings label boss Frankyeffe.
DJ Rush opens the release with his track "Let Me Hear You" which is in the timeless style has previously released on other imprints ranging from UMEK's 1605 to the iconic Dance Mania. With bleeping acid and sensual vocals tones, its stomping techno groove is powered by jacking rhythms.
Italian artist FRANKYEFFE provides the second cut, and his track "Warriors of the Night" has the building tension of pulsating rhythms combined with a stabbing synth melody. A regular on Riot, his music can also be found on the likes of Suara, Senso Sounds, Tronic and Noir.
Jam El Mar closes out the release with his explosive track "The Pressure" which with raw aggression, is perfect for the peak time of the DJ sets. A veteran of the club scene in Frankfurt, his tracks have caused mayhem on dance floors across the world. He is also one half of the iconic Jam & Spoon duo with Marc Spoon (RIP), and together they are famed for things like their timeless remix of "The Age Of Love."
Listen to the tracks below.