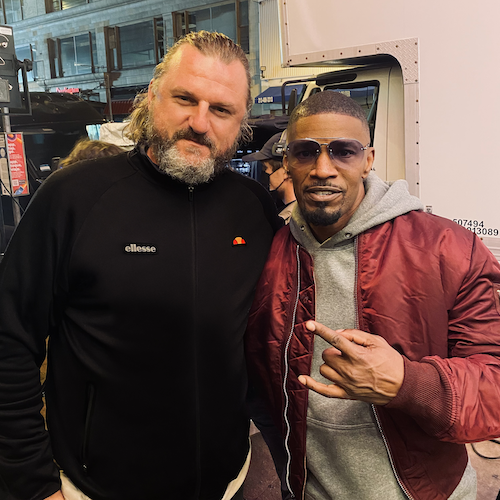 Solomun has linked up with singer, record producer and Hollywood A-lister Jamie Foxx on new single 'Ocean', out now on his NINL label.
Combining steady kick drums, piercing horns and Jamie Foxx's soaring, soul-drenched vocals, 'Ocean' is the kind of sophisticated dance cut that's custom-made for the terrace. It marks the fifth single release from Solomun's long-awaited sophomore album Nobody Is Not Loved, out 28th May, following on from 'Tuk Tuk' featuring ÄTNA, 'Kreatur der Nacht' featuring Isolation Berlin, 'The Centre Will Not Hold' and 'Home'. The twelve-track LP includes further collaborations with Planningtorock, Zoot Woman, Anne Clark and more.
As with the previous singles from the album 'Ocean' is accompanied an otherworldly video show in Downtown Los Angeles with Jamie Foxx as the protagonist.
Releasing debut album Dance, Baby back in 2009, Solomun has since become one of the most recognisable figures in the world of dance music, remixing tracks from the likes of Depeche Mode, Lana Del Rey and Leonard Cohen and performing at a swathe of globally-renowned festivals, including Coachella, Tomorrowland and Time Warp.
A Hollywood superstar who has starred in films such as Ray, Collateral and Django Unchained, the multi-talented Jamie Foxx has had just as prestigious a musical career, topping the US album chart with 2005 LP Unpredictable and topping the US singles chart with 'Slow Jamz' and 'Gold Digger', both tracks in collaboration with Kanye West.
A unique collaboration between two esteemed artists from different musical worlds, 'Ocean' is dance music at its most refined.
Listen to the track below.