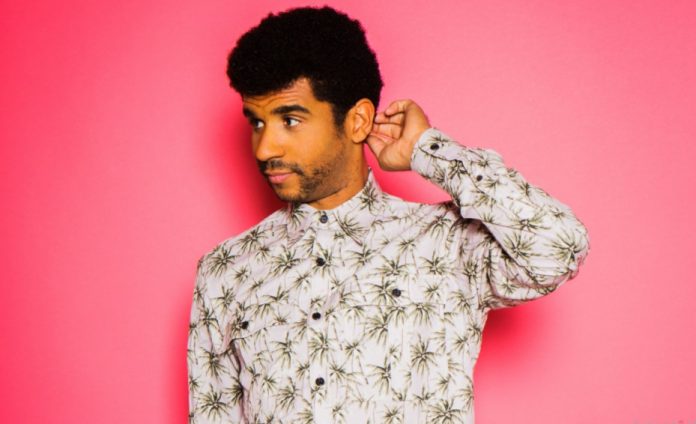 After almost 18 months without dancing, LA party starters Future Primitive are teaming up with Jamie Jones and the beloved Paradise crew to bring back the Paradise in the Park concept to a bright new downtown location at Pershing Square.
Jones' Paradise party began in 2012 as a summer residency at the legendary DC-10, and has since grown into a globally renowned event series. 2020 saw Paradise usher in a new era, moving their Wednesday night party to Ibiza clubbing institution Amnesia. Jamie Jones, house music's most visible star, has a history that's intertwined with Los Angeles, connecting with LA's Culprit crew in the late 00s, living in the city for much of the last decade and debuting Paradise In The Park in Macarthur Park in 2017.
With so few opportunities to dance together over the past year, Angelenos will surely be anticipating the chance to unite under LA skies in the heart of Downtown. The timing of the city's reopening couldn't be any better as this sets the stage for Paradise's first global event since 2019. With a soon to be announced line up of hot artists joining Jamie Jones in Pershing Square, this edition of Paradise in the Park is set to be a memorable affair.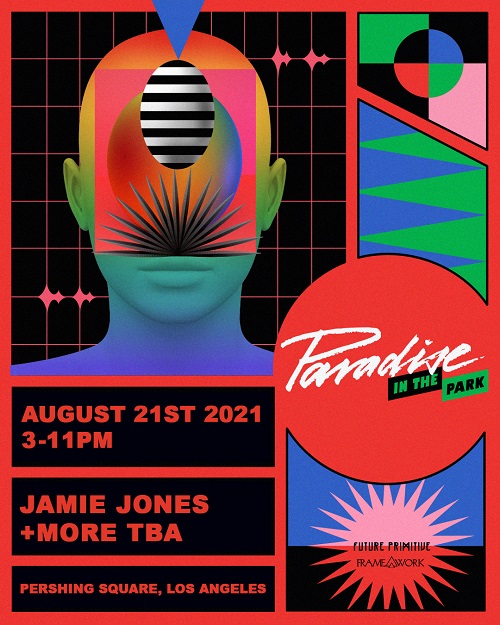 Jamie Jones debuted the Paradise In The Park concept in Los Angeles in 2017, selling out Macarthur Park, before heading to Grand Park in 2019 for another sell out show. 2017 was the start of his partnership with Future Primitive in LA, who are renowned for pioneering unique outdoor event spaces for underground dance music that embody the cinematic and iconic nature of Los Angeles. Future Primitive has created events with Innervisions, Guy Gerber's Rumors, DJ Tennis, Lee Burridge's All Day I Dream and many more.
Pershing Square sits at the heart of LA's urban core, surrounded by downtown's skyscrapers. It offers a dramatic and unique backdrop for the creative teams from Paradise and Future Primitive to transform with dynamic lighting and bespoke production. This summer Paradise In The Park will offer up the delicious proposition of reclaiming one of LA's central public spaces for dancing under open skies.