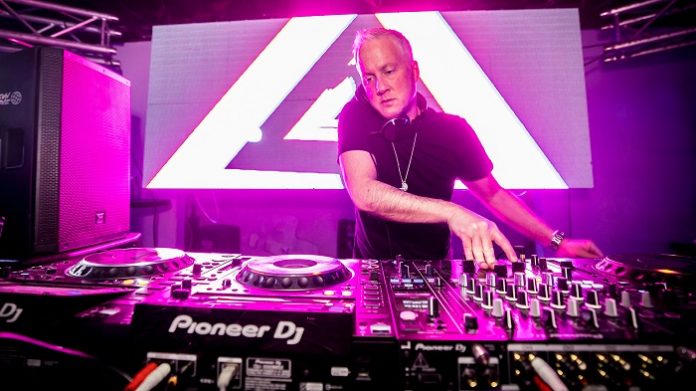 1. Hey Robbie! Welcome to Rave Jungle, great to have you joining us today! Where do we catch you now & how has your year been so far?
Robbie: I am in Georgia near Atlanta now and the year has been NUTS.
2. Nice! Let's jump straight in and discuss your latest release, 'Agua Pa Beber' – a Latin House collaboration with PAUZA and Gerardo Varela – can you tell us a little about how this collab came about?
Robbie: My friend Jorge in Cartagena kept telling me that I needed to work with this singer he knew in Colombia and to create a fusion of afro Latin house. He sent me the vocals and I liked the hook a lot, so I produced the music and drums. I had interest from a major label, but they were not offering the deal I wanted so I decided to take a break and work on other tunes.
Then via Instagram a conversation with Cuban artists PAUZA started and I mention to them this track that I had that perhaps they would like to collaborate. It turned out that they loved it and took my mix and added a new arrangement and more percussion. I am happy with the project and so far it is doing well.
3. Your iconic label, Juicy Music has not only played a pioneering role in shaping the scene over the years, but also in spear heading the global success of House Music. Can you share with us some insight into what those early years were like & how the label has evolved since then?
Robbie: Juicy Music has been around since the vinyl days, and we are proud of what we have achieved. We have been releasing music from so many great artists and we continue hustling weekly with new music from artists from around the world. In the early years I remember sending Beatport music via AOL iChat! We were one of the first labels there. The competition has become brutal and with so much music released weekly and a lot of it sounding the same!
In the beginning it was simpler but expensive since pressing vinyl and CDs can be costly. But now we have streaming which is easier and much cheaper to release music. The problem is they pay labels and artists too little. This is the music business hustle, and I can talk hours about this!
4. How would you describe your signature sound and the sound of the label? And how have both developed over the years?
Robbie: My signature sound is sexy house music with a lot of energy. I produce music for club DJs not for radio or streaming so I am always hoping they crossover. The label sound is the same, but I don't mind venturing to other electronic genres. I like producers that think outside the box and take risks. They are hard to find since producers like to follow the trends.
Fans have told me my style changes all the time and that is true. I like to be different and produce dance music at what I am feeling at the moment of composing. If I am feeling angry in the studio, I will be producing a banger! If I am in a melancholy mood, then it will be a melodic progressive house tune.
5. Many of the biggest names in the scene have made appearances on Juicy Music & looking back, has there been a particular moment / release that continues to standout?
Robbie: I think my release "Back to Zero" stands out as it still gets plays in radio in the US and Europe. You will see a new remix in the next 12 months with Armada.
6. Reflecting on the unusual year we've all had, in your opinion what has been the biggest impact on the electronic industry & what have you missed the most?
Robbie: The biggest impact I would say is loss of income for artists and venues. What I've missed the most is obviously touring every weekend!
7. And finally, looking ahead into the remainder of 2021 & beyond – what's next in the pipeline for Robbie Rivera and Juicy Music, any exclusive news you can share with us?
Robbie: I am releasing a new tech house banger called "compressor" which has a blend of progressive trance stabs with tech house and a new cover of a huge tune from the 90s that I am very happy with.
Listen to the track below and enjoy!