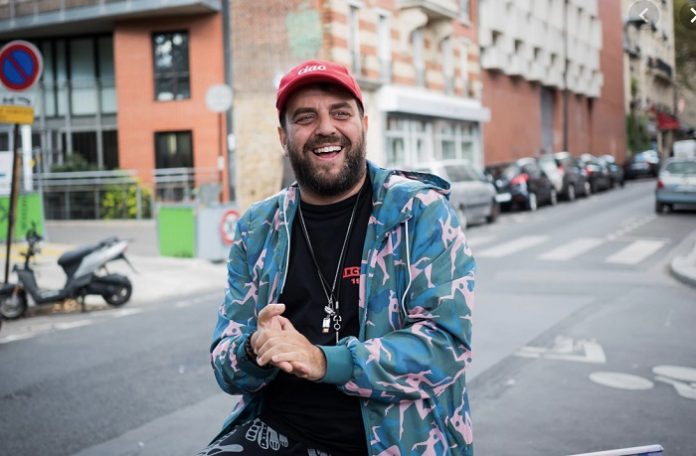 DJ Tennis has spent the past decade molding Life and Death into an extension of his own multidimensional mind. Refusing to adhere to trends and maintaining a strictly DIY approach, the label and roving events brand has become one of the foremost tastemaking platforms among the electronic underground.
Now, longtime followers and curious newcomers alike are offered a fresh glimpse into Life and Death's psychedelic world via the launch of a brand new Twitch channel and partnership. The inaugural broadcast takes place on June 1, with new episodes aired everyday.
Life and Death TV adds a new dimension to the brand's technicolor universe—and for the first time, giving us a glimpse of the world behind some of the most influential artists and collaborators—building upon the mission of its website launched last year to breed community connection.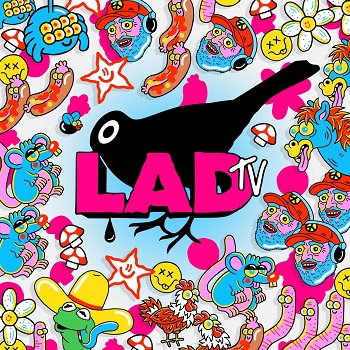 It's as multifaceted in character as the brand itself; segments range from emo carpet tufting and psychedelic art creation sessions, to bike tours around the world, to charting the transformation of Robot Heart resident Benjamin Alexander from a DJ to Jamaica's first Olympian skier. The channel even pays homage to left of center cuisine, with a deep dive on the art of cooking insects by renowned Mexican chefs Tomás Bermúdez and Sergio Meza—both of whom have Michelin star experience under their belts.
Music remains at the core of Life and Death, and its ethos of cutting edge curation radiates across its Twitch channel programming. Juba's "Global Dancefloor" examines the African diaspora within dance music alongside model and artist Exocé Kasongo. Peruvian artist Umoid will be tufting a special Life and Death mural rug in her home country to her soundtrack of carefully curated electronica.
Marvin & Guy's Marcello Giordani heads up the "Master Program," where the Italo Deviance founder will explore disco and Italo's past & present from his 10,000+ vinyl collection. "Focus," hosted by Portuguese maverick Mike Stellar, is a talk show pairing the finest Brazilian music with wine tasting. Inspired by his hiking expeditions in Los Angeles, Daron Sassounian digs into the city's underground with a mixtape/visual series, "Between the Ridge," meant to stimulate emotions, memories, and ideas within its listeners.
Psychedelia plays a large influence in both DJ Tennis and Life and Death's sounds ad visions. To honor this, the label boss will host his own show dedicated to mind expanding music and equally out-there accompanying visuals.
He'll also show off his inner quirk via his dog Frida the Husky working on her treadmill and other surprises. Jazz aficionados will enjoy Life and Death's weekly Virtual Fireplace, while those needing an afterparty soundtrack can tune into the channel each weekend for a selection of music paired with footage of cute and rare animals from Miami's Canine 101 sanctuary.
The Life and Death crew has kept itself plenty busy of late, focusing on various community oriented projects including the launch of their website, storytelling blog, and cut & sew clothing line which has already seen collaborations with indie artists Father Akki and Tony Tafuro. Come December 4, the label will once again join with Innervisions to bring their iconic Art Basel bacchanale, Rakastella, back to Florida's Historic Virginia Key.
Follow Life and Death TV: https://www.twitch.tv/lifeanddeath_tv