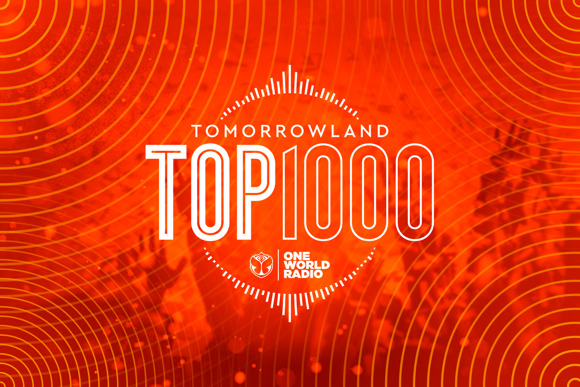 For the 3rd year in a row and following the huge success of the last two editions, the countdown of the Tomorrowland Top 1000 is on! The past two weeks, Tomorrowland launched a voting poll to determine this year's Tomorrowland Top 1000 and music fans across the world massively voted for their 3 favorite Tomorrowland Anthems.
Until June 4, Tomorrowland & One World Radio are counting down an overview of the most iconic tracks in the history of Tomorrowland – taking listeners on a magical journey through the history of music by bringing together the 1000 finest anthems and counting down 100 tracks per day from Monday through Friday. Expect to hear the best of the best every day with a mix of the biggest all-time radio hits, legendary classics and some of the past year's most popular bangers…
From thousands of anthems, the Top 10 Anthems has been voted for by the People of Tomorrow around the world, but are listed in a random order. The ultimate number 1 is still undecided and the final voting round is now open on tomorrowland.com.
Fans can now rank the Top 10 themselves and decide which song ends up at the top of the list – by voting for your number 1, you'll even have a chance to go to Tomorrowland and be part of the magic on the Holy Grounds! The grand finale with the announcement of the ultimate number 1 will be played on June 4, featuring a bunch of special guests!
For the occasion, Tomorrowland has also invited British superstar artist James Hype to the Holy Grounds. Known for his impressive DJ skills, James has chosen various anthems from each countdown day and created a bunch of awesome mini-mixes and mashups.
View this post on Instagram
Discover the Top 10 of the Tomorrowland Top 1000 in random order right here. Mix them up, make your vote count and have a chance to go to Tomorrowland festival.
Tune in to One World Radio from Monday through Friday between 13:00 and 19:00 CEST and be part of the Tomorrowland Top 1000 countdown!