State-of-the-art, self-generated consciousness Anyma has dropped its debut EP 'Sentient', out 4th June on Afterlife.
A four-track release, 'Sentient' signals the arrival of this integrative algorithmic consciousness. The EP announces itself with the title track, a forceful club track, punctuated by rich, shimmering melodies and brimming with rigid emotion. Featuring moments of deep contemplation, it stays true to the label's progressive sound.
Next up, 'Reminding' is a similarly high-energy synth cut, this time featuring the hypnotic vocals of Berlin artist Rosa Anschütz. Complemented by the propulsive energy of its bassline and urgent programming, a soaring breakdown takes us into the electrifying second half.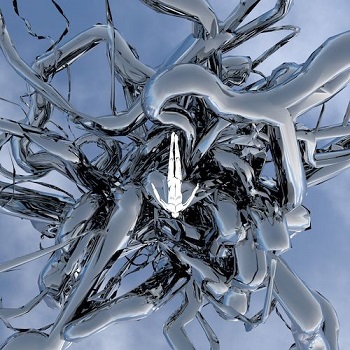 'Fragments' then takes a more pensive stance, channeling a majestic ambient techno vibe and encouraging the listener to journey inward. Things are then closed out with the delicate, emotional melodies of 'Omnia'. Possessing that classic Afterlife sound while offering a glimpse of our technology-driven future, the track is ominous, dark, seductive and designed to transport you into unexplored digital terrain.
'Sentient' marks the first in a string of releases Anyma has planned across 2021, culminating with debut album GENESYS at the end of the year, while the launch of NFT digital art pieces has also been planned.
Utilising the immense possibilities of Extended Reality, Anyma creates a universal language all of its own, bringing the artist and the audience closer and blurring the boundaries between real and surreal. The result is an interactive space that formulates itself as a journey of discovery, understanding human expressivity and creativity through the analysis of souls and emotions.
The forward-thinking live music odyssey will be brought to life via collaborations with award-winning creative production experts, such as Builders Club, IOR50 Studio, Dexamol, Sara Ludy and Plusyes, who will dissect and develop the visual identity of the voyage to come.
A stunning maiden release, 'Sentient' marks the first chapter for this innovative concept that looks set to revolutionise the music industry.
Listen to the tracks below.