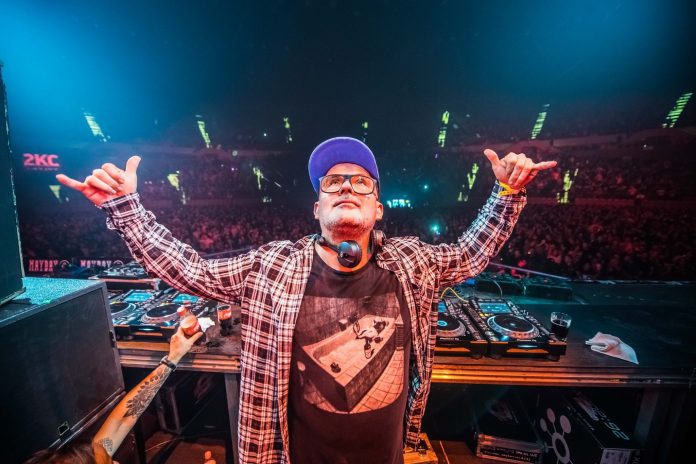 Super-talented DJ and producer Westbam is glad to present you the official video for his track "Zen Mode Kicking" being released on the RAVE THE PLANET Supporter Series / Riot Rec.
Rave The Planet is a non-profit organisation based in Berlin, which is dedicated to the art and culture of electronic music. Their main aims are to bring back the spirit of the Berlin Love Parade with a new 'big techno parade' in 2022, and to protect techno culture as a UNESCO Intangible Heritage.
Joining electronic music culture from around the world, Rave The Planet's "Supporters Series" features artists who share and support the vision of Rave The Planet.
Germany's Westbam is an electronic music pioneer with iconic status. He was a regular DJ on the Love Parade since its very first edition in 1989 and co-producing the famous anthems with Dr. Motte like "Sunshine", "Music Is The Key" and more.
Releasing on labels ranging from Deadmau5' Mau5trap and Mark Knight's Toolroom to his own legendary Low Spirit Recordings, he has also collaborated with other legends such as MOGUAI, Kanye West und Iggy Pop.
His track "Zen Mode Kicking" has sub-heavy bass throbs and urban vocals layered with stripped back percussion and eerie synth textures. Unique, chic, and quirky, it has a dark house feel with techy undertones.
Watch the official video below!