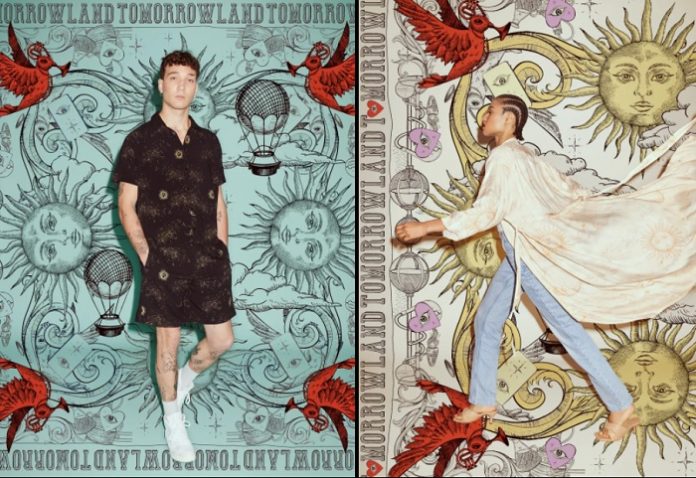 TML by Tomorrowland – the apparel & accessories label behind one of the world's most popular music festivals Tomorrowland – is unveiling the brand-new Dream of Tomorrow Collection.
Designed with care and a lot of attention to details by the Belgian design team, the Dream of Tomorrow Collection represents positivity, hope for the future and authentic craftsmanship – designed to celebrate the beautiful things in life.
The centerpiece of this collection is the unique and beautifully detailed sun embroidery which is used on most apparel & accessories, inspired by the magical dream world and the heritage elements of Tomorrowland and made with over 170,000 stitches to make the design come to life.
Next to the beautiful Dream of Tomorrow artwork and sunshine embroidery, the collection is adorned by astrology-inspired elements – shaping the entire collection in a unique way. Get a unique behind-the-scenes look at this exclusive collection below!
View this post on Instagram
Carefully curated by the Belgian team, the collection features several menswear and womenswear pieces. For women, there are summer-ready dresses and kimonos with breezy & soft fabrics, casual t-shirts, tops and sweaters, a bold denim jacket and some beautiful accessories – all with the large, beautiful and colored Dream of Tomorrow artwork and highly detailed embroideries, making it a playful and comfortable addition to any summer wardrobe.
The tops can be layered with the kimono or jacket for a complete summer look. The premium Dream of Tomorrow Dress is the pinnacle of craftsmanship and attention to detail. This white and gold viscose embellished summer dress features a deep V-neck and a beautifully detailed belted waist for a comfortable fit, while showcasing unique sun, moon, sky, cloud and other astrology-inspired artwork – focusing on all things positive and looking forward to creating new memories all summer long.
For men, the unique Dream of Tomorrow artwork is used on a variety of t-shirts, longsleeves and sweaters, some with washed fabrics for a bold look. The absolute highlight is the casual Astrology shirt and matching shorts combination for the ultimate summer look. This summer-proof breezy shirt and pair of shorts feature an all-over Dream of Tomorrow print with sunshine and astrology elements, boasting a regular fit and breathable fabric, which makes it perfect for summer.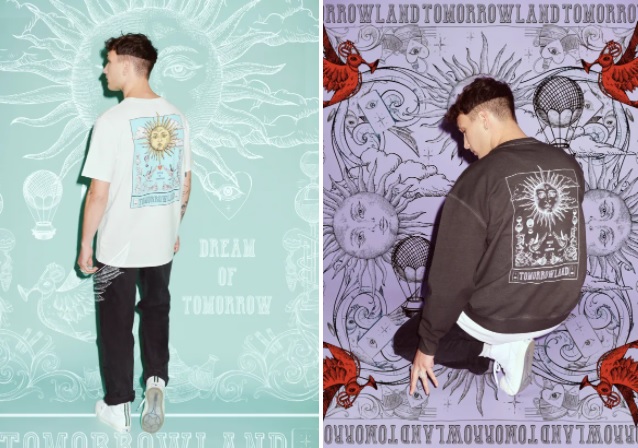 The collection also has a bunch of go-to accessories for this summer, including magical sun themed jewelry (necklaces, bracelets, rings and earrings), beach blankets, scrunchies, phone covers, soft & silky scarfs to protect yourself from the wind or the warm rays of the sun, relaxed caps for a casual look to protect your head from the scorching sun – endless possibilities to create new memories all summer long.
Check out the full collection HERE!
The Dream of Tomorrow Collection ranges in price from €45 to €170. Pieces are available to shop online via the link.