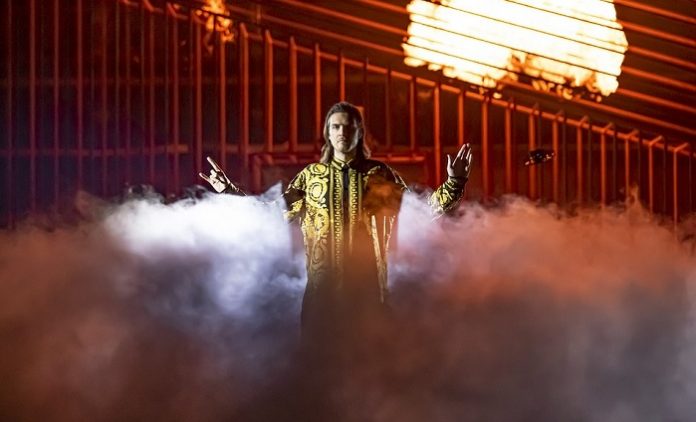 Dutch techno giants Awakenings and Reinier Zonneveld join forces to create the biggest indoor techno dance floor during Amsterdam Dance Event at the legendary 13,000-capacity Ziggo Dome. Taking place on Friday 15 October, this will be an all-night solo live show from Zonneveld.
The party forms part of Awakenings' legendary annual programming for Amsterdam Dance Event, which sees the local promoter host a series of massive techno events at iconic venues that are among the biggest shows of ADE week.
It's not only Awakening's largest indoor event ever produced, but also the first techno event at the Ziggo Dome, Amsterdam's biggest concert hall which has hosted many world-famous live acts over the years. The event is set to be the largest indoor techno event in global history with a single artist and room.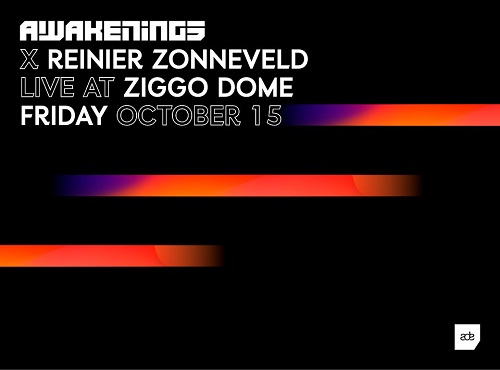 Zonneveld's shows have become one of the hottest selling tickets in techno, and it's no surprise given how impressive his live shows are, combining crowd favourites with improvisation and stamina-testing all-night/day set lengths.
"When Awakenings approached me to host a show at the Ziggo Dome during ADE, where the biggest artists in the world have performed, I couldn't believe it at first. To do such an event during ADE with Awakenings is truly a dream come true. I can't wait to crush the Ziggo Dome for an entire night with 13,000 partygoers", says Reinier Zonneveld.
"After more than a year of no Awakenings events, we are excited to be back with a new ADE event which will be our biggest indoor production ever. The fact that we can do this together with Reinier Zonneveld, a great home-grown techno artist, is great. In order to get the real Awakenings feeling in the Ziggo Dome, as fans are used to, we will renovate the entire Ziggo Dome. We will move the entrances and put up the widest and highest stage that has ever been", says Tim Middelesch, Marketing Manager of Awakenings.
Watch the official trailer below!