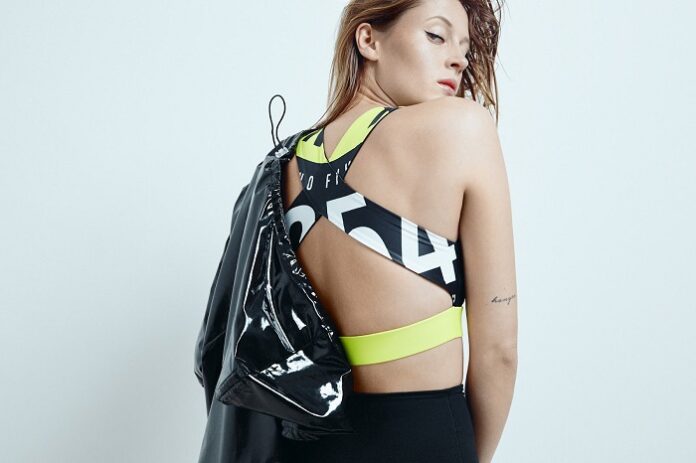 Charlotte de Witte's KNTXT label proudly announces another tier to the label called, KNTXT Active.
This will see the Belgian techno artist and her label further investigate the connections between high performance music & sports and BPM's. This will kick-off with a new category of tailored mixes on their Apple Music DJ Mix page and a collaboration between KNTXT & boutique activewear label 42I54, to be launched Friday 23rd of July.
2021 continues to be a fruitful one for de Witte, after recently headlining a historic 'New Form' IV: Formula livestream presented by Beatport and Formula 1, serving up her own brand new Formula EP and a new alliance with Apple Music.
"The pandemic allowed me to become more focused on fitness and health since I had more time due to the pause on touring" de Witte says. "This sparked the idea to further investigate this under the name KNTXT Active."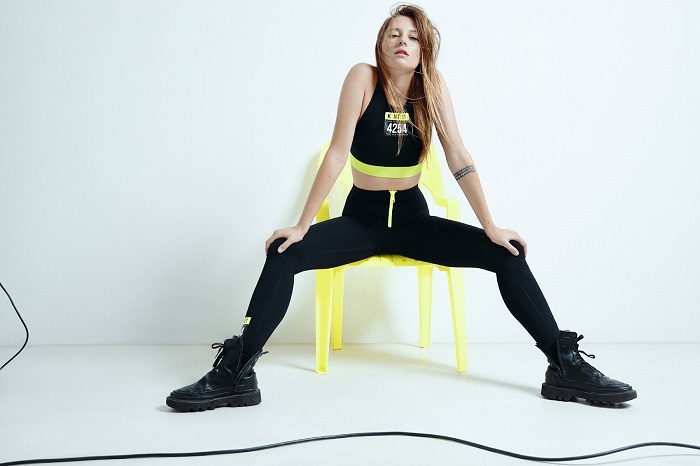 Together with Apple Music the label will release exclusive KNTXT Active mixes, aiming to connect mixes to different workouts based on their BPM.
"The idea was to link certain types of workouts to certain types of music. For example," de Witte says,
"if you have something more ambient, very chilled out electronic music, that could, for instance, be a stretch workout. Or if there's this high energy, bumping set, it can be used as a running workout. Concluding that the label bosses favorite music to work out to is, of course, techno. If you listen to techno, it's fast, it pushes you as well as distracts you from your suffering while you're running."
This also ignited a collaboration between KNTXT and Belgian boutique activewear brand 42I54. A unique capsule that originated between Charlotte de Witte and 42I54 founders & Olympic gold medalists Elodie Ouedraogo and Olivia Borlée. Who found themselves inspired by the correlation between their two surprisingly similar worlds where perseverance, passion and strong will are key.
Both sports and music have the power to motivate, move and absorb the daily reality. Many athletes listen to music before a race or during practice, just like many musicians use sports as an outlet to clear their heads and fuel their creativity.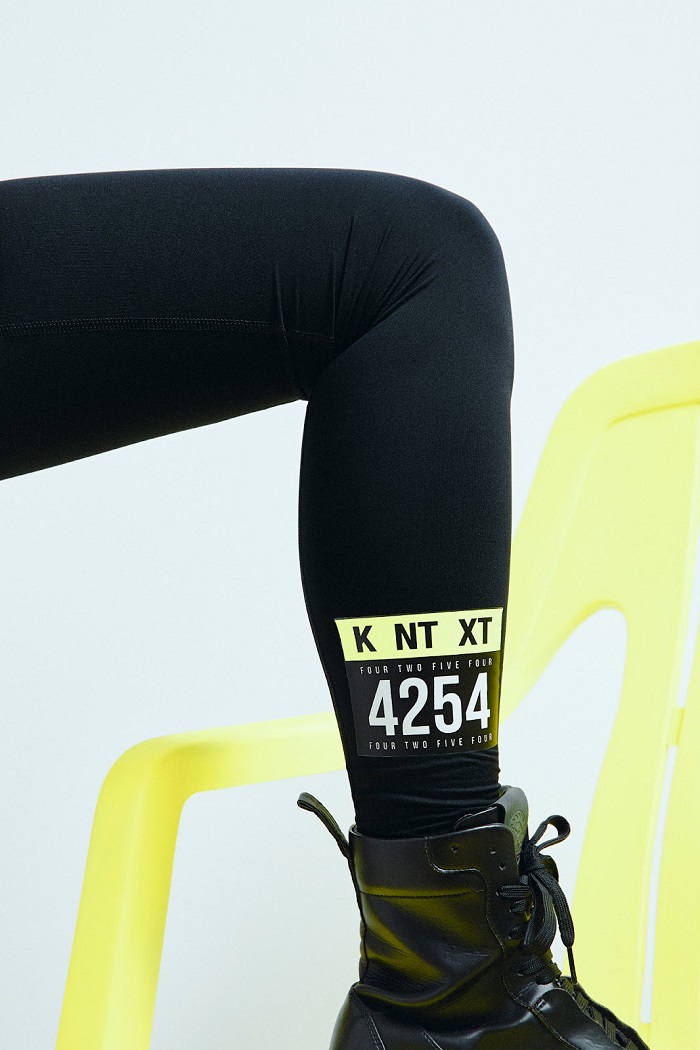 Designed by three proud ambassadors for their home country using premium Belgian fabrics, the first 42I54 x KNTXT collection is a Belgian homerun. It combines sleek fits in lightweight, second skin materials with standout artworks and rave scene color references. From tops with the signature logo to high waisted leggings, this first capsule aims to attract sports enthusiasts and lures music lovers into activewear.
Commenting on the pieces Charlotte de Witte says "What I really like in the pieces is that while it is technically activewear, it can also be worn at a club or a music festival."
This is the latest in a long line of creative developments for one of techno's most recognisable and pioneering stars.