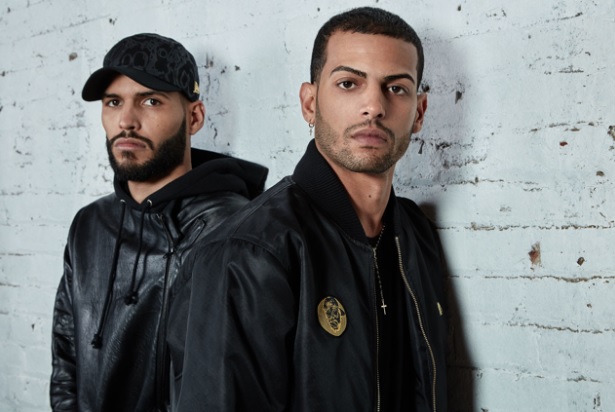 Superstar DJ and producer duo, The Martinez Brothers have joined forces with Dominican-American talent Fuego on new single 'P.A.P.', out now via Everybody Knows.
Everybody Knows, the boutique agency/label known for crossover releases paired Fuego's slick, hypnotic vocals with the Martinez Brothers' saucy beats, 'P.A.P.' is a sparse, percussion-driven house jam armed with Latin-swag grooves. The release comes amidst a typically stacked touring schedule for The Martinez Brothers, who will perform at Chicago's ARC Music Festival (3rd Sept), Story Miami (3rd Sept), Zouk Las Vegas (5th Sept), Warehouse Project (2nd Oct) and Circoloco x Loveland at ADE (16th Oct) in the coming months.
Two of the most consistent and recognisable names in the world of house and techno, The Martinez Brothers were introduced to disco and house music by their father from a young age, coming from the roots of New York's legacy club, The Paradise Garage. While known for producing lean and effective club records including their break out "H2 Da Izzo" in 2012 to their 2019 Lil Yachty Feat.
Lil Baby "SaintLaurentYSL" remix, their 2020 foray into Latin pop with Rauw Alejandro, Zion & Lennox, Mr. Naisgai "Química" shows their capacity to navigate effortlessly between underground and pop. Their most recent release saw them link up with British-Colombian artist Florentino for a joint remix of "Dominicana" by Chucky73, and last month, Tommy Genesis released her single "a woman is a god" which the Brothers produced.
Washington-born Fuego began his career creating and popularising his own fusion of Caribbean mambo and US sounds, earning a #1 hit in nine countries with 2011 'Una Vaina Loca' in the process. In the years since he has established himself as a prolific songwriter, playing a fundamental role in the formation of Latin trap and collaborating with international acts such as J Balvin, Juanes, Anitta, Dillon Francis, Rick Ross and Pitbull among many others.
A coming together of artists from different musical worlds, 'P.A.P.' is a track that's made for multicultural dance floors.