Instantly recognizable from its opening chords and with the same languid mindset as Chris Isaak's classic love song, 'Wicked Game' for 2021 does house where there's more than meets the ear.
Lara Samira mixes innocence with hazy allure, and Maxé, recognizing the source material's doomed air, offers dark, slow burning shades while keeping high energy horns at bay, including an unexpected outbreak of Mariachi imagery. Shadowy club sounds knowing exactly what you did last summer.
'Wicked Game' is the latest winning formula hatched between Italian-German producer Maxé and Berlin-based singer-songwriter Lara Samira. The duo have combined for releases this year on Soave, both of which demoed the pair's feel for reinterpretation of well-known pop and R&B. Maxé has rubbed shoulders with the cream of US hip-hop and hung around the upper echelons of the Beatport and iTunes charts, also scooping a major EA Sports crossover.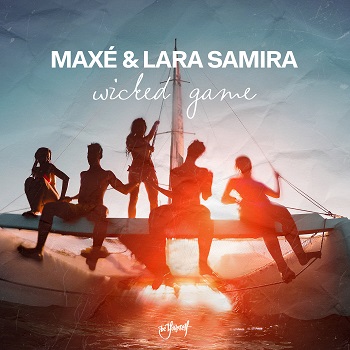 Lara Samira made a name for herself on Germany's version of 'The Voice', going on to tour in front of thousands after an extended run across the nation's households.
Listen to the track below!