It has become almost impossible to overlook the impact that Armin van Buuren's globally syndicated A State Of Trance radio show has had over the years.
Across two decades and a thousand episodes, the show's following steadily grew into a weekly audience of 40 million fans from over eighty different countries. Both Trance music and the entire A State Of Trance brand are here to stay, and Armin van Buuren's brand-new, collab-packed 'A State Of Trance FOREVER' album boldly underlines that notion.
The 'A State Of Trance FOREVER' album has some of Trance's most appreciated artists shining alongside Armin van Buuren in full collaborative glory. Including link-ups with flagbearers such as Sander van Doorn, Rank 1, Paul Oakenfold, Aly & Fila, Push, Jorn van Deynhoven, Giuseppe Ottaviani and Susana, the twelve-track album is chock-full of timeless cuts and productions destined to withstand the test of time.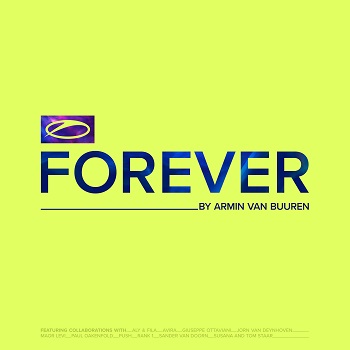 "I started A State Of Trance to share the music I love with people from all over the world, and I'm so proud that it turned into a full-blown community for everyone who loves Trance music", Armin van Buuren says.
"A State Of Trance has not only allowed me to stay in touch with my fans and share my own music, but also to spotlight the established and up-and-coming artists I admire. For ASOT1000, I wanted to do something special. So I decided to do a collaboration album with some of my favorite artists and sat down with them to create trance tracks that will last the fans at least another thousand episodes.
We have put a lot of love in these records and hope you will have a blast listening to them, especially since there will be more albums to come in the 'A State Of Trance FOREVER' series. Every track, from 123 bpm to serious uplifting, will also be a big part of my upcoming sets. So are you ready to get into A State Of Trance?!"
Listen to the tracks below.